TRUMP'S NEW "FRIENDS" PUT WETBACKS FIRST.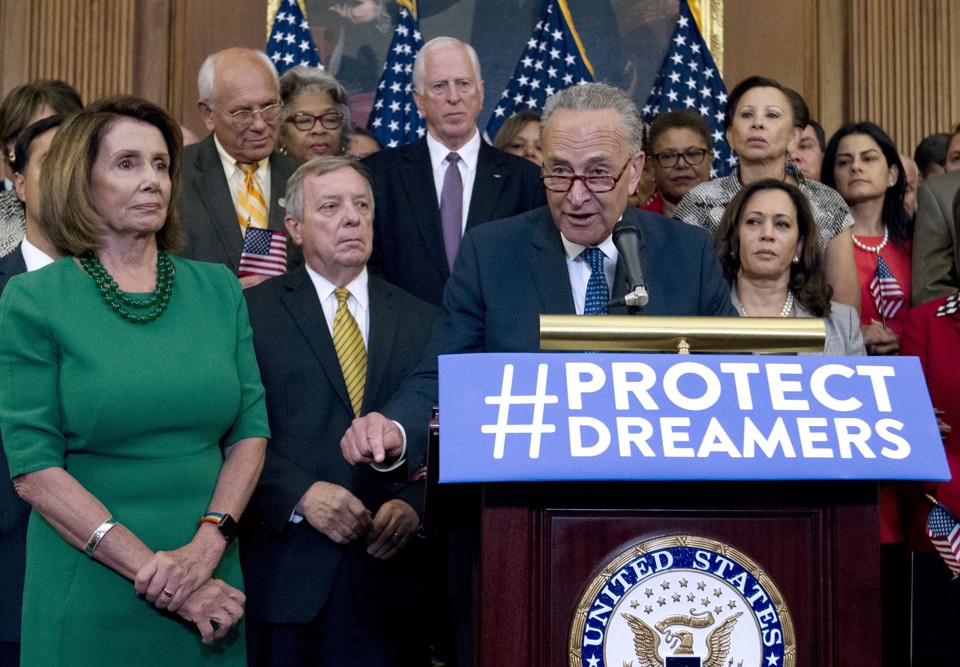 Build the wall, get the illegals out of the country–all them, and reform legal immigration.
Pat Buchanan has some simple advice for Donald Trump, laid out at the end of this post in Pat's words.
Pat saw his idol Richard Nixon kicked around by the establishment the way that Trump is also being kicked around. We know how that ended. Pat sees no hope that Trump can buy the goodwill of his enemies by playing nice.
By Patrick J. Buchanan

"Having cut a deal with Democrats for help with the debt ceiling, will Trump seek a deal with Democrats on amnesty for the 'Dreamers' in return for funding for border security?"

The answer to that question, raised in my column a week ago, is in. Last night, President Donald Trump cut a deal with "Chuck and Nancy" for amnesty for 800,000 recipients of the Deferred Action for Childhood Arrivals program who came here illegally as youngsters, in return for Democratic votes for more money for border security.

According to preening Minority Leader Pelosi, the agreement contains not a dime for Trump's Wall, and the "Dreamers" are to be put on a long glide "path to U.S. citizenship."

Trump denies this is amnesty, and says the Wall comes later.

Fallout? Among the most enthusiastic of Trump backers, disbelief, disillusionment and wonderment at where we go from here.