Business Insider has published the most interesting look into the life of a Trump supporter that I've ever seen.
Baked Alaska gets a generally positive treatment from BI writer Oliver Darcy. Darcy is a good writer if this piece is representative of his work.
Alaska's story takes him from Alaska to the heights of Twitter fame down a winding road through Hollywood, rapping, MILO, Cernovich, Trump, and more.
His fans even created a Baked Alaska Pepe in his honor.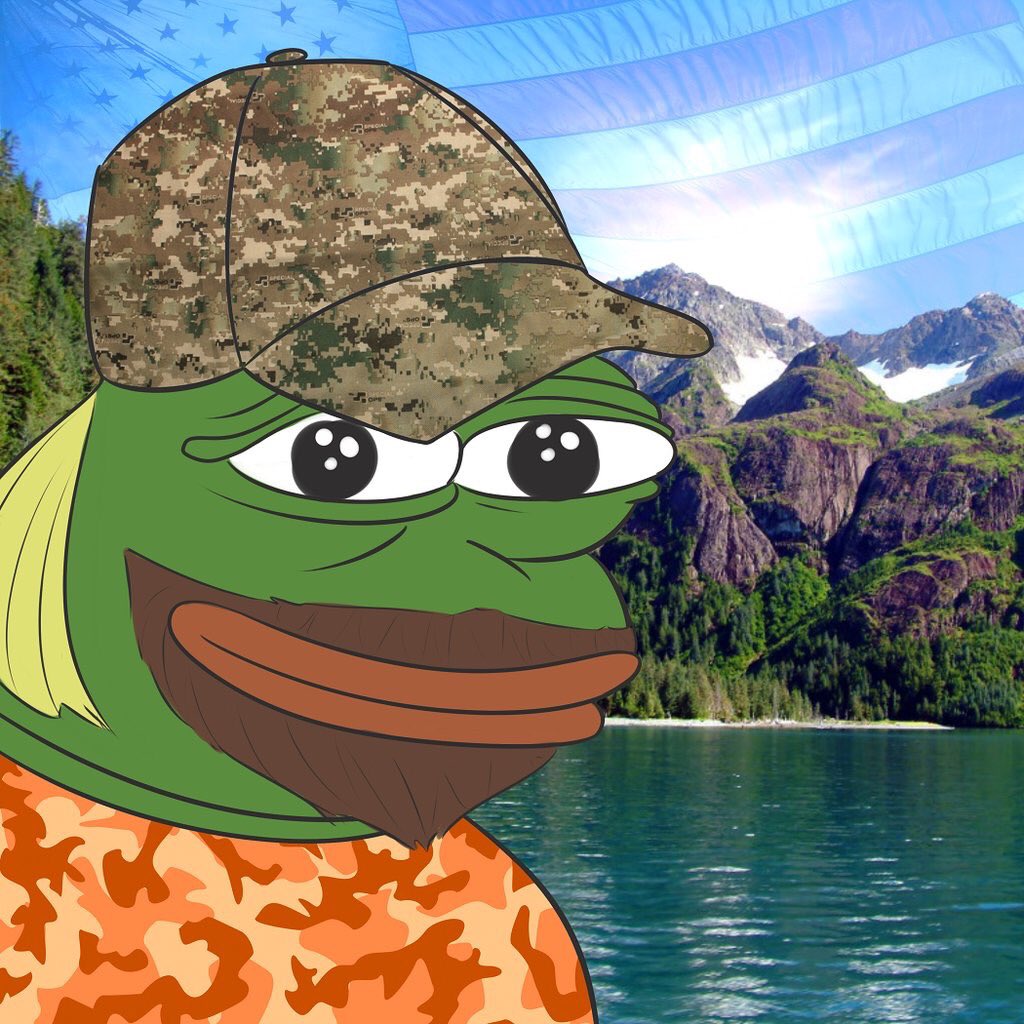 Actually, BA is more alt-light than alt-right. He's not very willing to criticize Jews and I have the impression that he has way too many nonwhite friends to be a White Nationalist.
I'm cool with that. He's helping the cause even if he's not really part of it. You may have a different opinion. If so, leave a comment telling me why.
Tim "Treadstone" Gionet was not always a supporter of President Donald Trump.

The 29-year-old internet troll, most widely known as Baked Alaska, seemed to be an unlikely person to wade into the real-estate mogul's camp at the start of the 2016 election season.

Back then, Gionet identified as a carefree, easygoing libertarian. He supported Kentucky Sen. Rand Paul's bid for the White House, firmly opposed the war on drugs, and championed the cause of Black Lives Matter, actively participating in the movement's street demonstrations.

And he worked at BuzzFeed, hardly an incubator for Trump supporters. But Gionet was the exception. As he put it, "BuzzFeed turned me into a monster." Specifically, a monster who opposed what he saw as political correctness gone amok. He found refuge with those who voraciously supported the freewheeling, brash antics of Trump.

"I'll never forget this story," Gionet said, recalling to Business Insider the "aha moment" that drove him toward Trump. "I was talking about the new Justin Bieber album. And I was like, 'Dude, that new Justin Bieber album is dope. I have to admit, I love Justin Bieber. He is totally my spirit animal.' And someone came up to me and was like, 'Hey bro, you can't say spirit animal, that's culturally appropriating Native American culture and that's not cool.'"

"I was like, 'What? What the f— are you talking about?' I had heard … about the dangers of political correctness, but I thought this was just exaggerated," Gionet said. "I thought there was no way people in real life could be like this."

Gionet said the incident, and others like it, sent him down a path that ultimately led to his resignation from BuzzFeed and eventual transformation into one of the internet's most notorious alt-right trolls.

"The thing that really attracted me to Trump was his stance against political correctness," he said.

Gionet is something of a Forrest Gump of politics. He surfaced in a number of places in the far-right universe during the 2016 presidential election. Upon leaving BuzzFeed, Gionet went on the road as manager for right-wing provocateur Milo Yiannopoulos's college tour. He spent Christmas with blogger Chuck Johnson. And he finished the campaign working with "new right" personality Mike Cernovich.

During this time, his influence in the far-right internet community grew. In addition to forging connections with the right's top internet celebrities, Gionet saw accelerated growth on his own Twitter account. He gained thousands of followers, arriving at the approximately 160,000 figure of people who follow him today on the social media platform. Gionet also became one of the de-facto leaders of the alt-right meme army, using images of characters like Pepe the Frog to bait those in opposition to Trump.
And yet, despite the person he projected on the outside, some of those closest to Gionet had reservations about how much he really bought into the politics he now hawks. Many were surprised at how far right he has veered. His politics strained personal and professional relationships.

In conversations with friends, family, and former co-workers, an image of a kind but often lonely social-media genius emerged. One who had reinvented himself several times in his life in a desperate quest to fill the void of loneliness with fame and attention — irrespective of the cost.