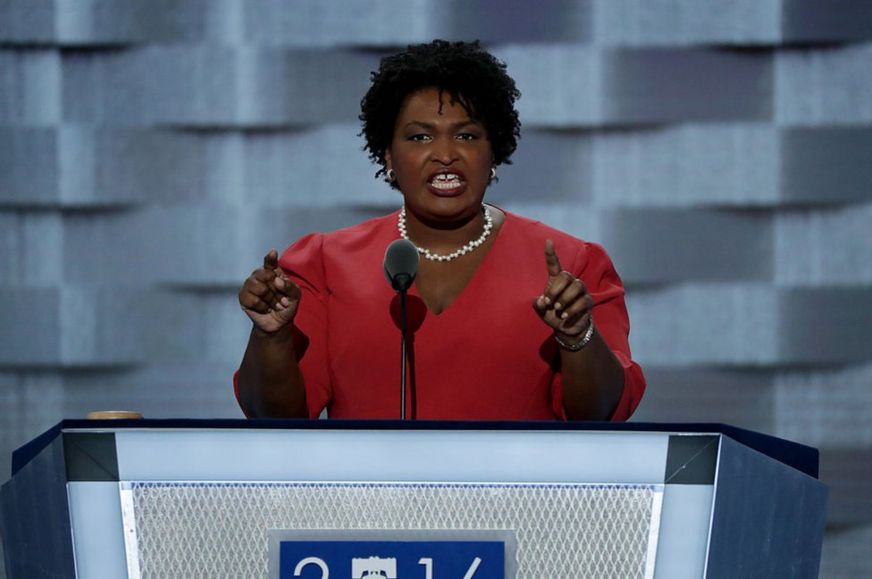 Georgia Democrats voted heavily in favor of the creature pictured above, Stacey Abrams. The American press, indeed the world press, is aflame with hopes that a negro female might become governor of Georgia. Unlike Kamala Harris (whatever the hell ethnicity she is), Stacey is fat and ugly. The Democrat party is like that.
Stacey Abrams is like the second coming of Hillary, only darker. I've seen no compelling reason that white women would be as excited about Stacey as about Hillary. Georgia whispers say Stacey is a lesbian, but if she is, she's still in the closet.
A former Georgia lawmaker and author has taken a major step towards becoming the first ever African-American female governor of a US state.

Stacey Abrams won the Democratic party primary on Tuesday, telling voters that trying to "convert" Republicans into Democrats has previously failed.
Race based voting showed Georgia Democrats soundly rejecting Stacey Evans, below, who garnered just 25 percent of the vote.
The Democrat party is shaping up to be the party comprised almost exclusively of nonwhites, who of course kowtow to the Jewish string pullers behind the curtains.