"NOT EXACTLY CHUMMY" READS THE CAPTION AT BLOOMBERG.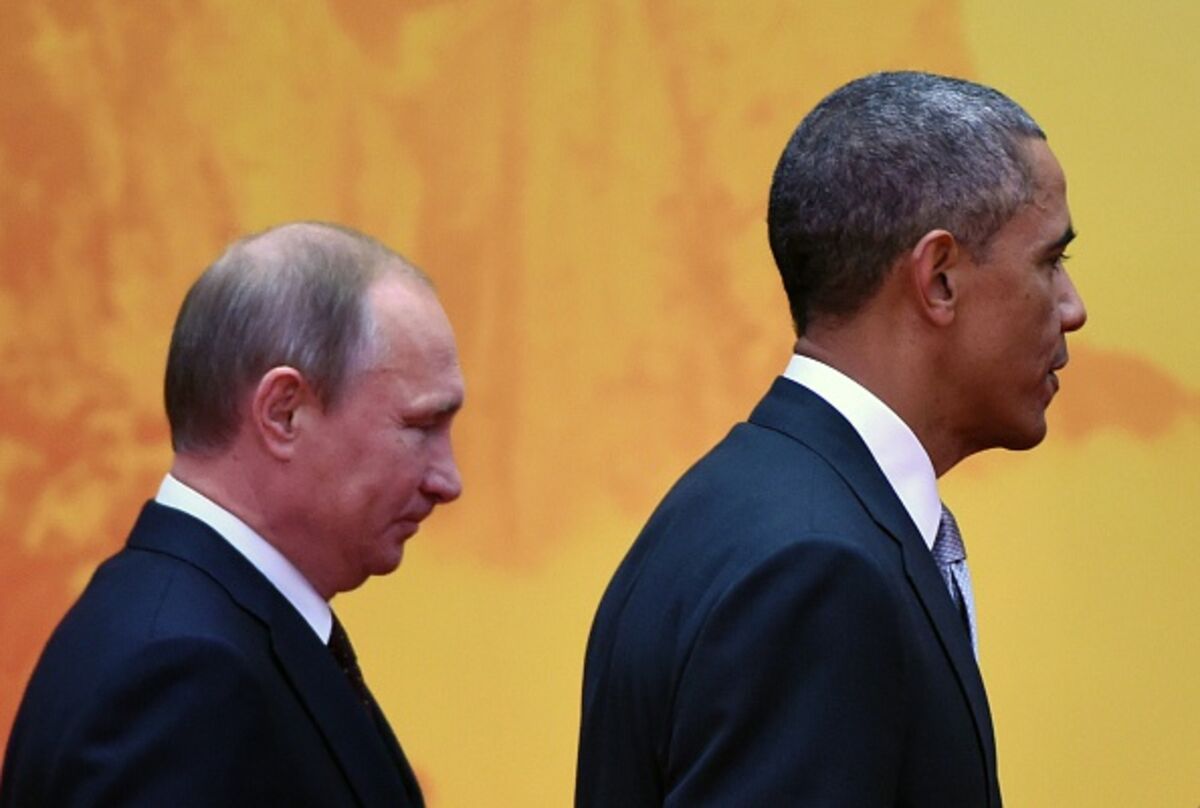 By now, you know the script. You could probably write some of fake news that the MSM writes.
Whenever President Donald Trump does what his predecessors have done during the normal course of business, just write a slanted article that demonizes the "orange cheeto." Ever notice the liberal's anti-white racism in drawing attention to Trump's color? The MSM never gave Obama insulting nicknames related to black: black spade, black mack daddy, black cloud, etc.
(((Matt Drudge))) does what he can to balance out the unrelenting negative media coverage of Trump. The linked excerpt from Bloomberg is the big headline on Drudge tonight: JARED WHO?
INSIDE OBAMA'S SECRET OUTREACH TO RUSSIA
President Barack Obama's administration has been working behind the scenes for months to forge a new working relationship with Russia, despite the fact that Russian President Vladimir Putin has shown little interest in repairing relations with Washington or halting his aggression in neighboring Ukraine.

This month, Obama's National Security Council finished an extensive and comprehensive review of U.S policy toward Russia that included dozens of meetings and input from the State Department, Defense Department and several other agencies, according to three senior administration officials. At the end of the sometimes-contentious process, Obama made a decision to continue to look for ways to work with Russia on a host of bilateral and international issues while also offering Putin a way out of the stalemate over the crisis in Ukraine.

"I don't think that anybody at this point is under the impression that a wholesale reset of our relationship is possible at this time, but we might as well test out what they are actually willing to do," a senior administration official told me. "Our theory of this all along has been, let's see what's there. Regardless of the likelihood of success."
You can read the rest of the article by clicking on the link.
The point is that the MSM proves over and over that it's nothing but the propaganda arm of the Deep State. No one accused Obama or Hillary Clinton or John Kerry of being a Russian agent for Obama's outreach. The mainstream press is made up of liars, garbage people.
Alt-news reporter Jack Pesobiac makes the point in his latest Tweet.