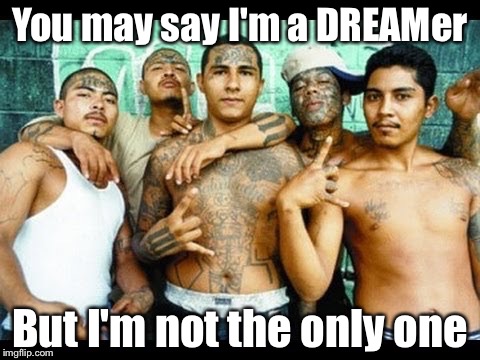 The wall isn't worth another amnesty like Reagan gave to Mexicans in the 80s. The amnesty happens, but something always gets in the way of the tough border enforcement that we're promised.
Trump will be a one-term president if he legals millions of illegals.
Make America Great Again–no amnesty.
President Trump's immigration proposal to Congress will include a path to citizenship for an estimated 1.8 million young undocumented immigrants, White House officials said Thursday, more than twice the number of "dreamers" who were enrolled in a deferred action program Trump terminated last fall.
Did he forget what he said about America First?