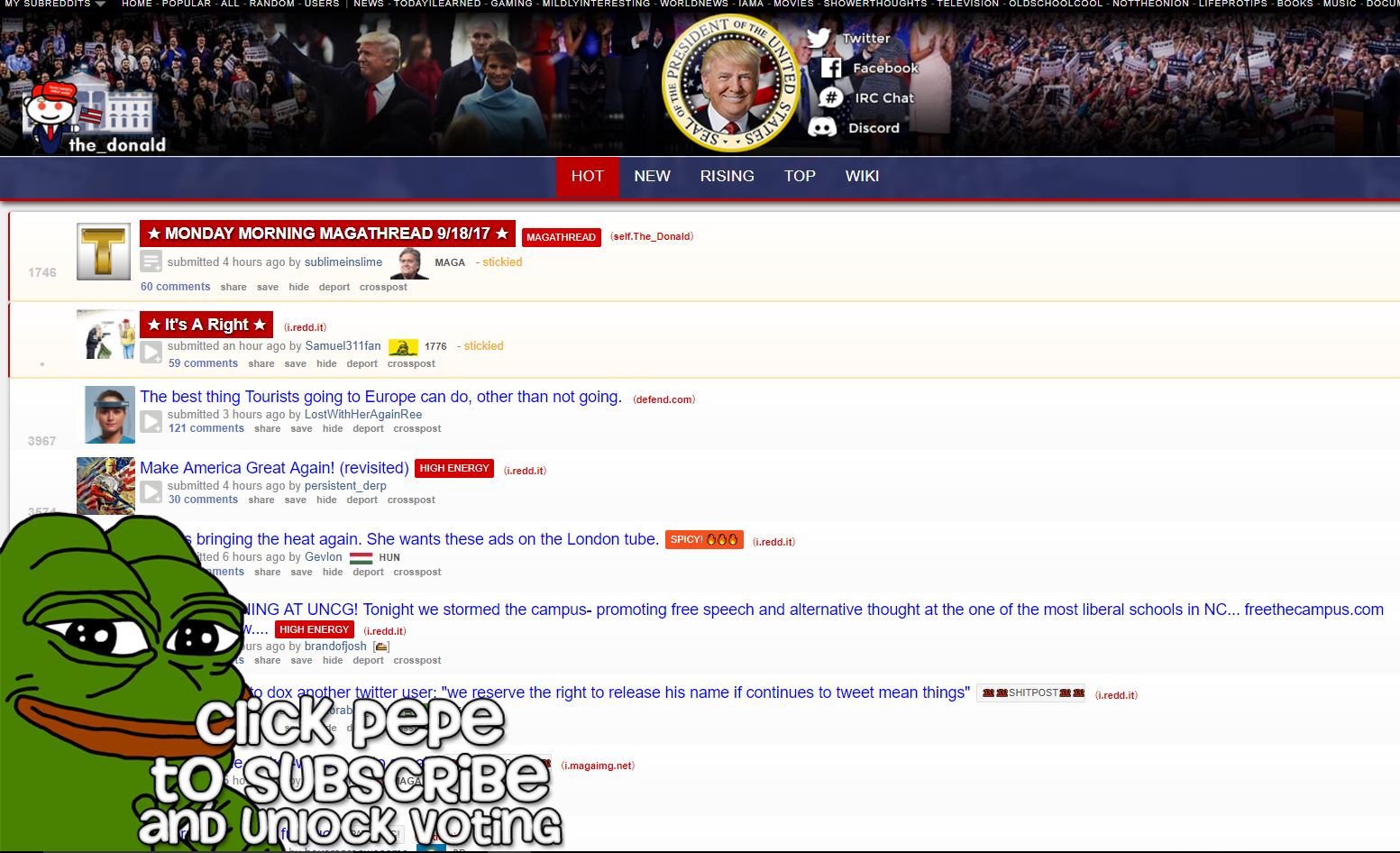 I'm putting the dipshit creator of Pepe the Frog on notice that on this site all uses of Pepe are legal and proper, based on the fair use doctrine found in copyright law.
I also promise to sue WordPress, dipshit Matt Furie, and anyone else who tries to bully me into silence. I pledge to spend up to $150,000 in attorney's fees in order to defend my use of Pepe, which is not for profit, on this site.
Excerpt from motherboard.vice
Pepe the Frog creator Matt Furie has made good on his threat to "aggressively enforce his intellectual property."

The artist's lawyers have taken legal action against the alt-right. They have served cease and desist orders to several alt-right personalities and websites including Richard Spencer, Mike Cernovich, and the r/the_Donald subreddit. In addition, they have issued Digital Millennium Copyright Act takedown requests to Reddit and Amazon, notifying them that use of Pepe by the alt-right on their platforms is copyright infringement. The message is to the alt-right is clear—stop using Pepe the Frog or prepare for legal consequences.