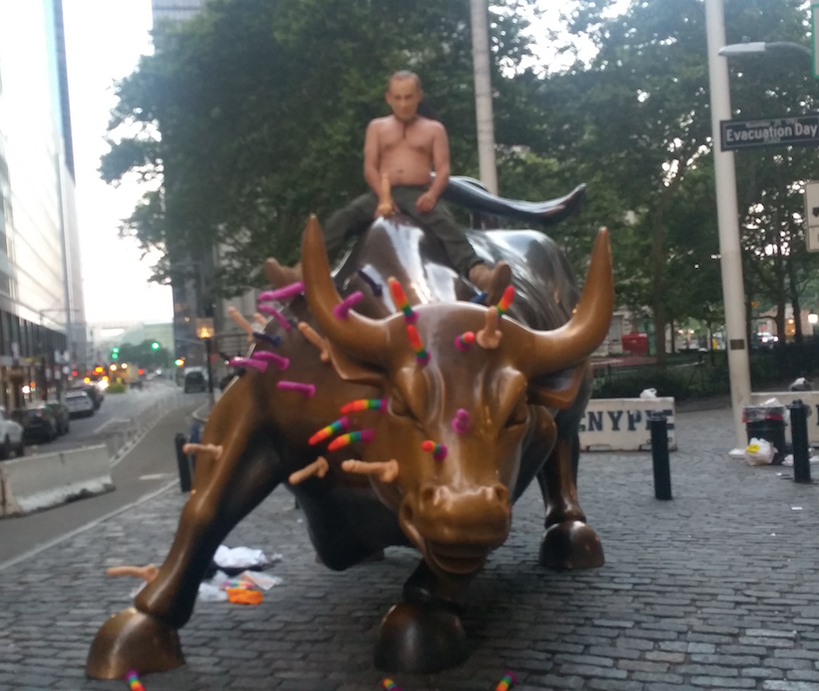 A so-called artist of no talent believes that Putin controls America. Hence, the idiotic stunt you see above.
Watch a video of the incident embedded after the story.
Recent visitors to Wall Street to see the famous Charging Bull sculpture got a little something extra on Monday.

On top of the statue sat a shirtless man wearing a mask of Russian President Vladimir Putin. The rest of the bull was covered with a rainbow-colored assortment of sex toys.

A man named Jeff Jetton is taking credit for the prank, interpreted by some as a commentary on how Putin seems to be controlling the United States.