#MAYDAY2017. PORTLAND, OREGON, USA.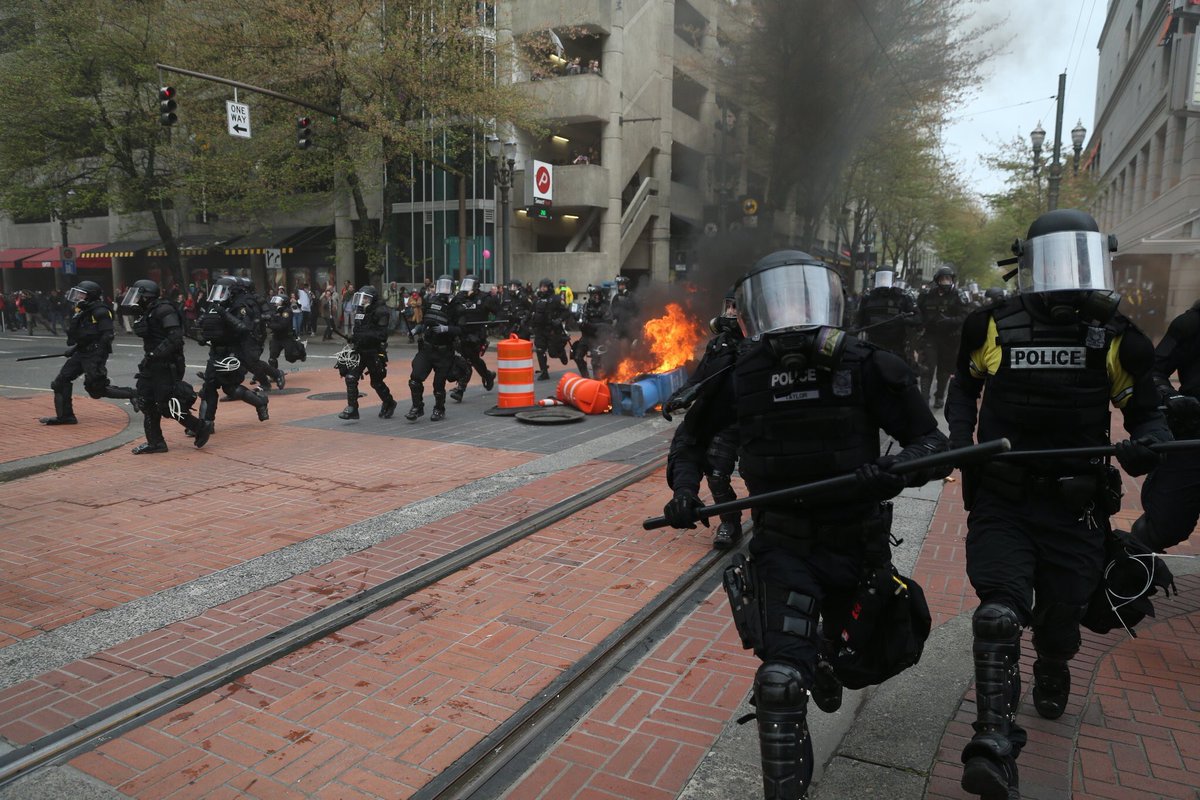 It's been difficult to find information on the May Day antifa provocations in Portland, Oregon. You don't think that the powers that be want us to ignore the story, do ya?
Police in Portland, Oregon, say the permit obtained for the May Day rally and march there was canceled as some marchers began throwing projectiles at officers.

Police said on Twitter that all participants were encouraged to leave the march as smoke bombs and other items continued to be thrown at police Monday afternoon.

Police say the permit was being canceled "due to numerous incidents of thrown projectiles, incendiary devices, and other unsafe conditions."

No injuries had been reported.

Portland was among many major cities where thousands of people were demonstrating, but it was among the only spots where there was unrest.
Well, that wasn't very informative, was it?
UPDATED WITH THE FOLLOWING YOUTUBE VIDEOS:

U.S. News does an OK job, reporting on the leftist protests in Olympia and Seattle, as well as Portland.
As is sometimes the case you can get a more accurate picture by tracking down relevant Tweets. (((They))) really don't want you seeing this.
pr