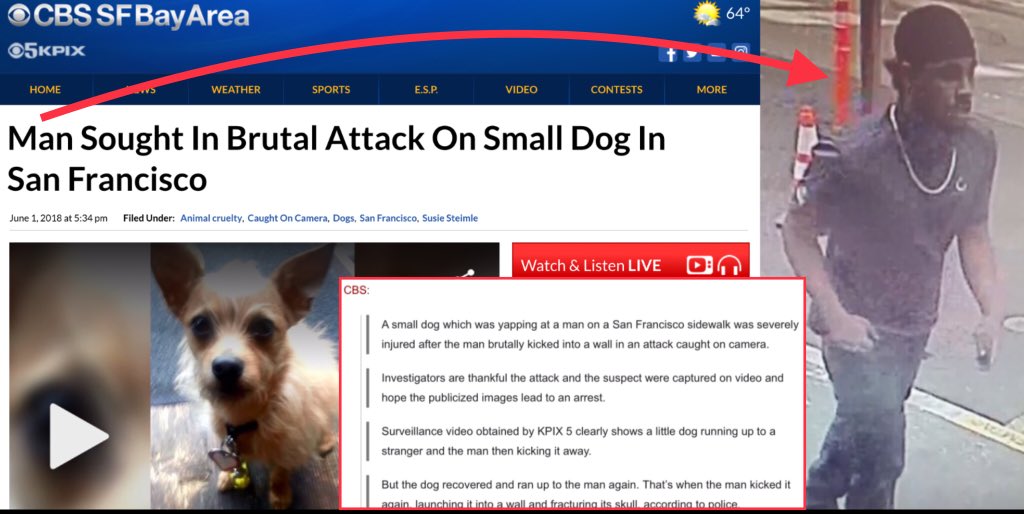 A number of comments at CBS San Francisco defend the filthy nigger who attempted to murder a small dog.
That's too much nigger loving for me. I hope that God creates another earthquake that destroys the place and all the unrighteous people in it, including the nigger attacker pictured above.
As to the nigger perp, I'd take care of him myself if given the opportunity.
SAN FRANCISCO (KPIX 5) — A small dog which was yapping at a man on a San Francisco sidewalk was severely injured after the man brutally kicked into a wall in an attack caught on camera.