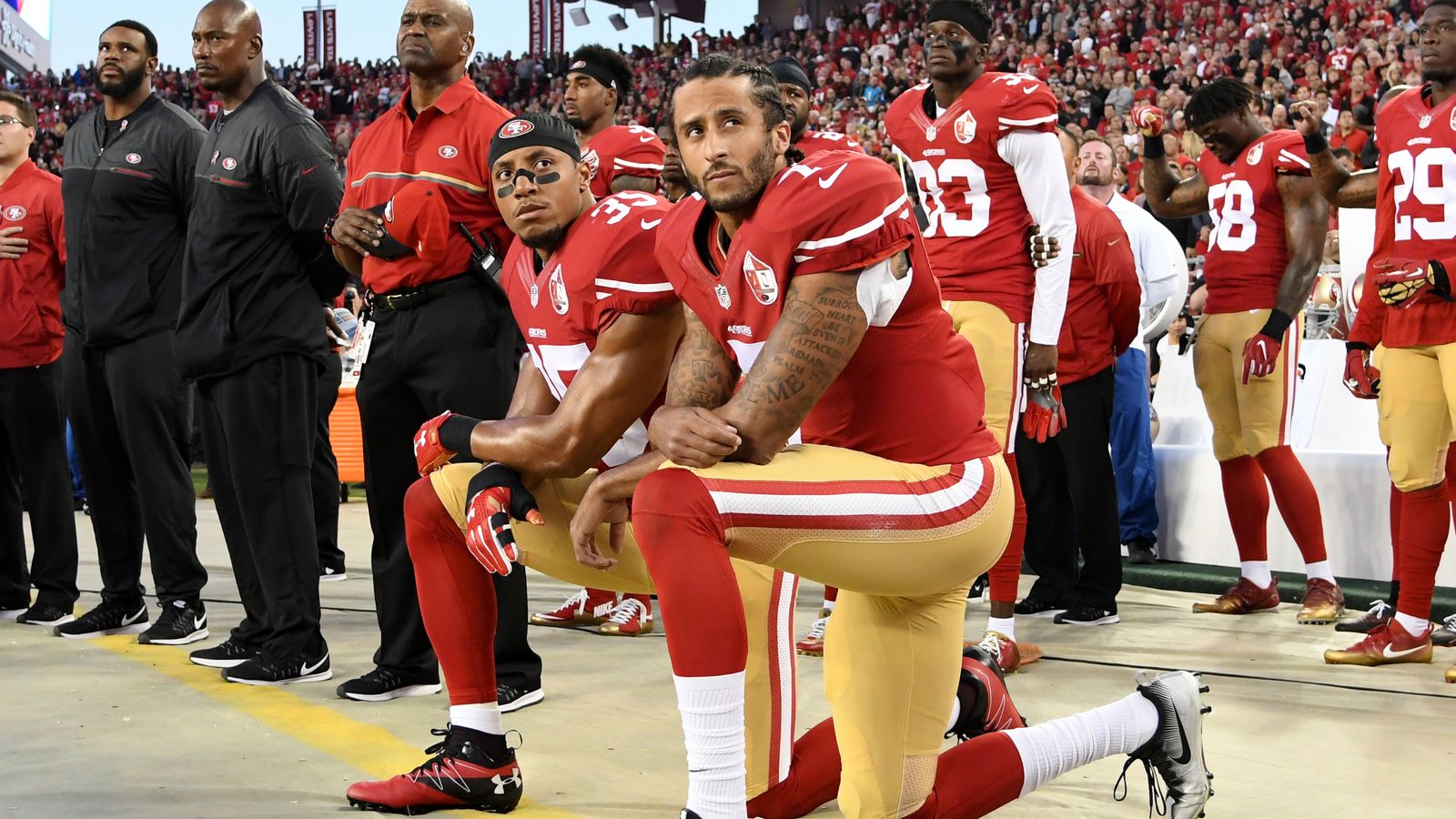 If only good, old fashioned lynchings were legal, there'd be a lot less Negro crime.
Poetic justice would see mulatto Kaepernick murdered by one of his dindu brethren. Since Kaep wants to rein in the police, which would make the public less safe, let's see how he likes ending up dead at the hands of a black man.
Former NFL quarterback Colin Kaepernick has been honoured by Amnesty International for his kneeling protest against police brutality.