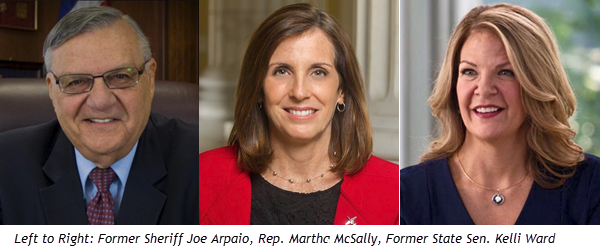 Arizona's ex-sheriff Joe Arpaio announced that he's running for the Senate seat being vacated by disgusting RINO Jeff Flake.
Two strikes against Sheriff Joe are:
1. His age.
2. He's a "racist."
You might view that second strike as a positive, not a negative, especially if you simply care about the rule of law and the idea that a country must have borders if it is to exist.
Perhaps the biggest obstacle to Sheriff's Joe's ascendancy to the Senate comes in the form of the two GIANT BREASTS of the lovely Democrat candidate, who is an excellent bullsh*tter for diversity and multiculturalism. With her, we're all going to live in peace and harmony in that great rainbow coalition.
CONGRESSWOMAN KYRSTEN SINEMA AND HER TWO CHEST PUPPIES.