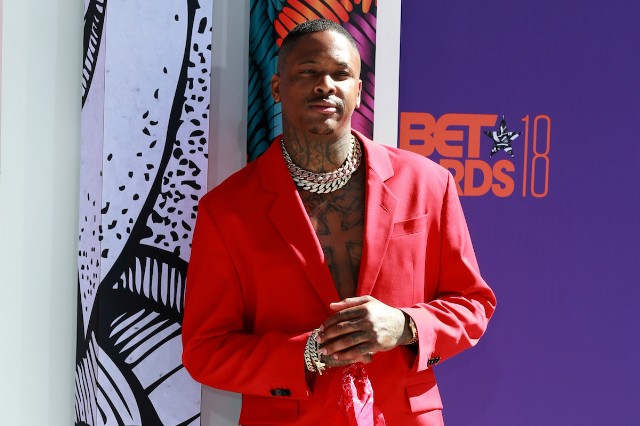 Rapper YG snatched a chain off the heck of one of his fans and kept it.
The nigga wearing the chain claims it's worth as much as $9K.
Niggas gonna nig. Gotta hab dat bling.
YG has reportedly turned himself in to Las Vegas authorities after a warrant was issued for his arrest on Thursday (July 12). He was charged with a felony robbery, but was released after posting $20,000 bail. The arrest stems from a chain snatching incident at the Cosmopolitan in Las Vegas back in May, according to TMZ.