Her name is Victoria Bateman. She's a professor at Cambridge University in England.
Don't ask me to explain her bizarre behavior because I'm a member of the patriarchy that's oppressing her. If I knew how I was oppressing her, I might be able to explain it, but I have no idea.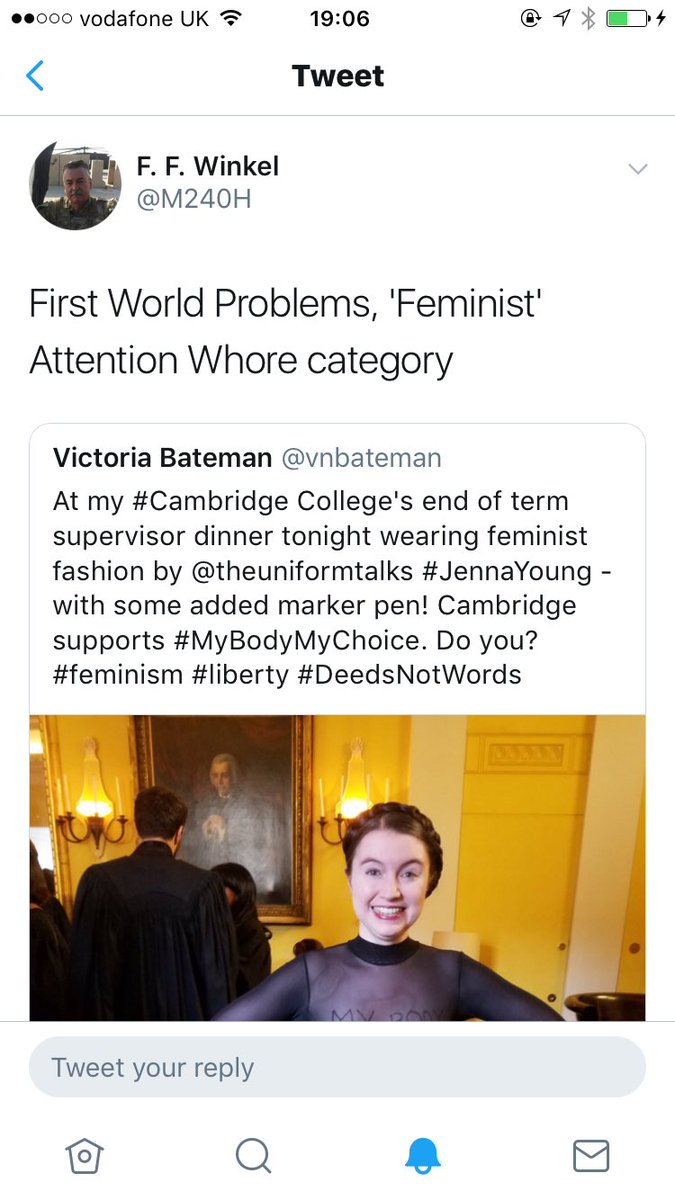 She grudgingly wrote something that's too dense for my pea brain. It allegedly explains everything. I think she's saying that women should approve of prostitutes, porn stars, escorts, etc.
If you go down to the bottom of this post, you'll see proof that Victoria doesn't shave that most intimate of areas. LOL!