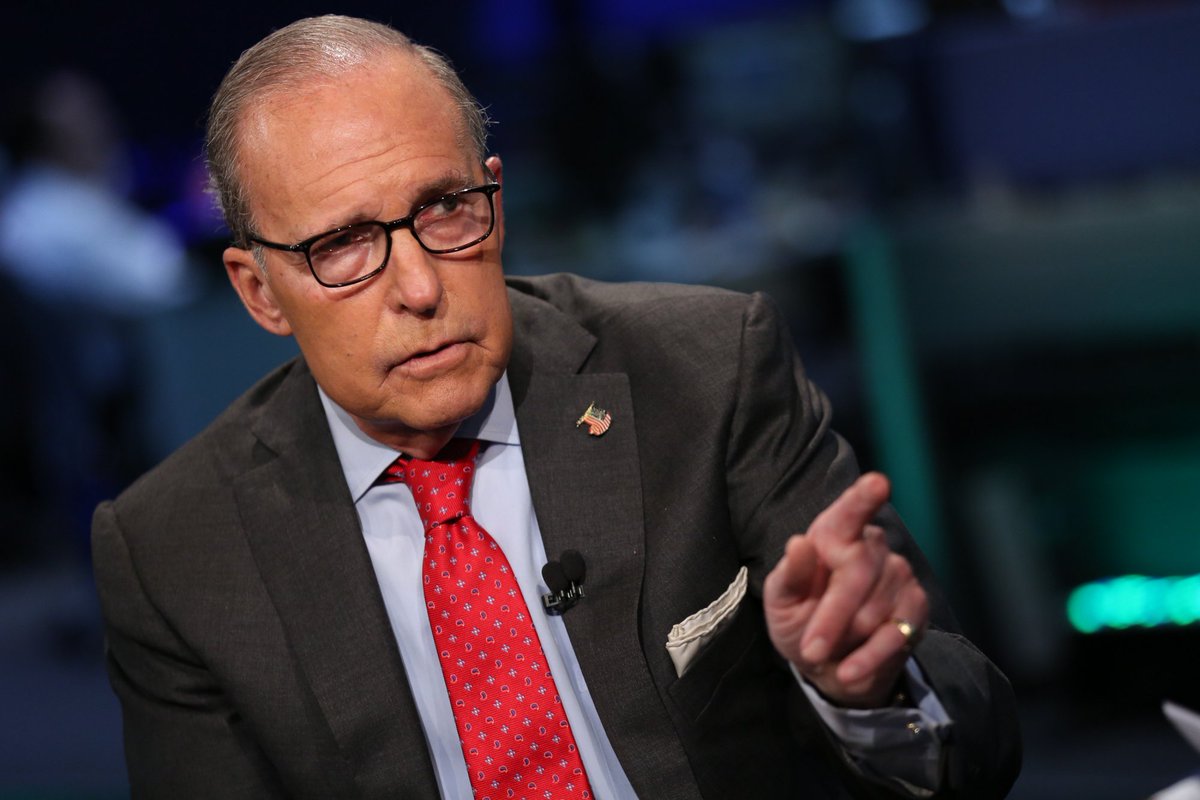 President Donald Trump has picked another free-trader Jew to be his chief economic adviser at the National Economic Council.
Libertarian Larry Kudlow has a long track record of speaking out on economic issues because of his role as a TV commentator. I used to watch his CNBC show and enjoyed his Republican cheerleading. I'm not sure the economics was sound, but the propagandizing for libertarian free market policies was attention grabbing.
Right now, in the brief time since this story broke in the media, Kudlow is being killed on Twitter by the left. Old examples where he's been wrong about the economy are being dredged up.
If the alt-right would prefer a gentile from someplace other than Wall Street and TV, the alt-right is also going to weigh in negatively on Trump's choice of Kudlow.
Conservative economist Larry Kudlow will replace Gary Cohn as National Economic Council director and become the top economic adviser to President Donald Trump according to a new report.

Multiple reports say that Kudlow, who is a CNBC contributor, will be named NEC director as soon as Thursday.