Don't watch. It may make you want to shell out to join the NRA.
One minute excerpt, in close up:
Self-righteous, self-absorbed crisis actor David Hogg took his no guns message to an audience of foolish young "minds of mush" (Rush Limbaugh phrasing) in Washington on Saturday.
He had help from a lot of nonwhites who blame the gun instead of the black finger on the trigger:
The nogs in the above video didn't write the shit they're reading. White teachers did. The skinhead lesbian makes her appearance in the last few seconds of the two and a half minutes of samples.
Conservative black youth C. J. Pearson responds on Twitter with optimism:
Meanwhile, celebrities (using that term loosely) showed up to get their SJW union cards stamped by the howling mob. Read more at CNN.
This is one of many photos at CNN.
KIM K AND KANYE WEST AT THE PROTEST WORKING THE CROWD.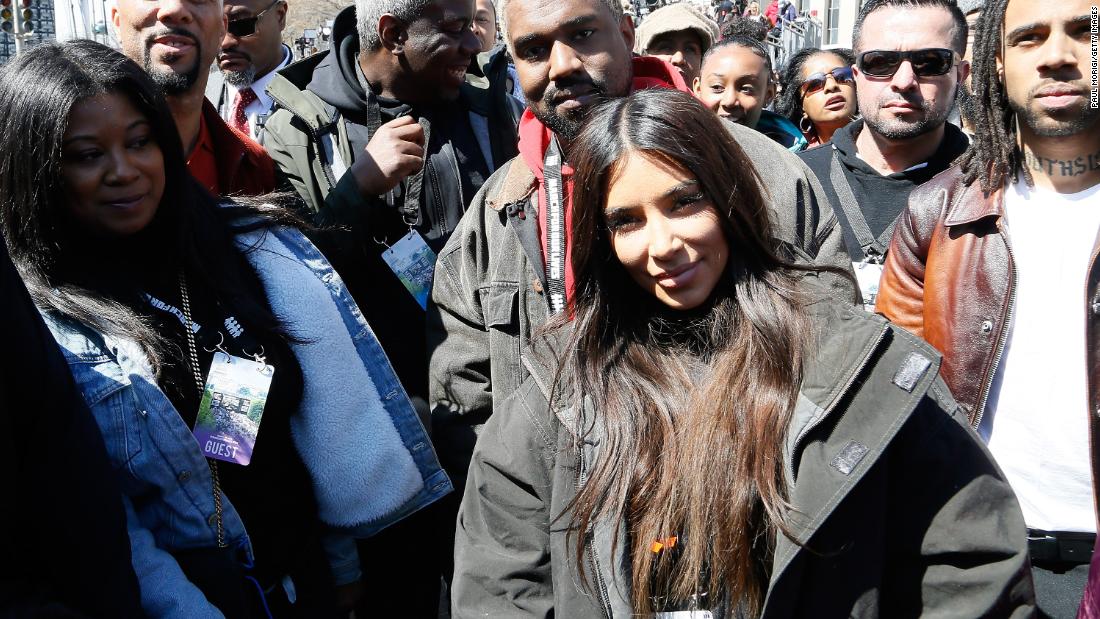 To finish up this post, let's take a look at a long post at GLP that purports to be from a student at a nearby school who reveals insider information about the nature of the Hogg-Gonzalez led protest.
I'm a senior HS student from Broward county, Florida.

This is long, but I think it's important because people like me won't be heard.

I do not go to Marjory Stoneman Douglas, but I go to a school just a few miles away.