SHARATH KOPPU. SHOT DEAD BY DIRTY NOG ROBBER.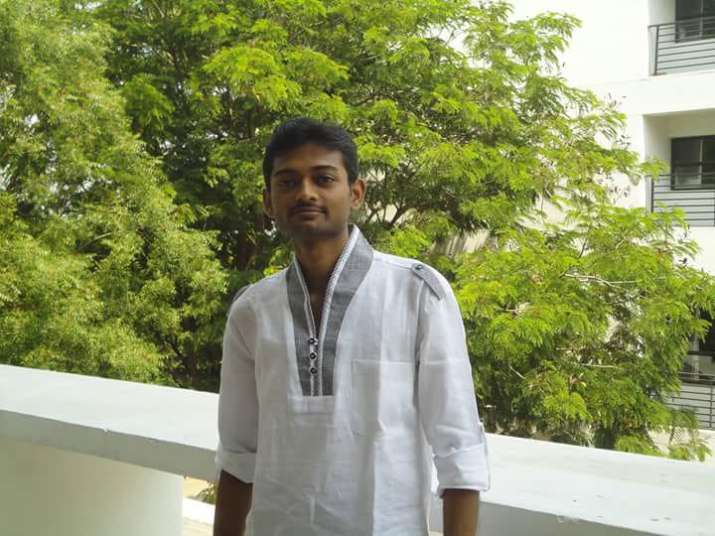 Surveillance video (watch below) shows a dreadlocked Rastafarian type wanted in connection with the murder of Sharath Koppu.
There's a $10,000 reward for information leading to his arrest and conviction.
Mr. Koppu had only been in the States since January, probably not long enough to become wise to the way of the negro. He was a student working on a master's degree, not an environment where the truth about the black race would surface.
On the whole, I liked the people from India at the university. Their country is one of the few where animals are valued. I had a light complexioned Indian girl as my research assistant for a year. She was very sweet, nice, and conscientious.
The Kansas City Police Department announced Sunday it has received few tips related to the fatal shooting of a student from India who was studying at the University of Missouri-Kansas City.
KOPPU'S SUSPECTED KILLER ON THE RIGHT.

"Only 3 TIPS have been received so far," police spokesman Capt. Lionel Colón said in an email Sunday. "We ask the community for continued help identifying the suspect."

Sharath Koppu was shot in the back about 7 p.m. Friday when a man attempted to rob J's Fish and Chicken Market at 54th and Prospect where Koppu worked.

The 25-year-old died of his injuries at a local hospital.

A worker at the restaurant who didn't wish to be named told The Star that Koppu had bolted directly away from a man who entered the store and demanded money. Koppu, who was related to the restaurant's owner, didn't know how to operate the cash register, the man said.

Police, who have not yet confirmed that man's account, released surveillance footage of a suspect inside the restaurant moments before the shooting. They have yet to make an arrest in the homicide and urged the public to report any information related to the incident to law enforcement.

According to family, Koppu came to the United States this past January to get his master's degree in computer science.

His death was acknowledged on social media by India's Minister of External Affairs Sushma Swaraj.

"Kansas incident — I have spoken to Sharath's father Shri Ram Mohan Reddy in Hyderabad to convey our heartfelt condolences," Swaraj tweeted. "We have offered that in case a family member wishes to go to Kansas, we will facilitate the US Visa. Else we will bring the mortal remains at the earliest."

An Indian newspaper reported that Koppu's family learned of the killing from Koppu's friends and U.S. media reports. His family then reached out to Indian authorities to learn whether the Kansas City victim was their son.

According to an English news channel in India, Telangana minister for Non-Resident Indians Affairs K.T. Rama Rao and Deputy Chief Minister Kadiyam Srihari have visited Koppu's family. Officials vowed to bring his body home within two days.

The Consolate General of India in Chicago tweeted that it has sent officials to Kansas City to coordinate the delivery of Koppu's remains to India.
More recent reports say that Koppu's body has in fact reached his homeland as of today.
The Indian government ought to compile a map of "high crimes areas" (meaning black areas) along with a stern warning about the dangers to the Hindu people of venturing into black territory.
Watch this TV news report to get a good look at Rasta-man. Somebody knows who this POS is and $10,000 should be enough to get his people to turn him in to police.