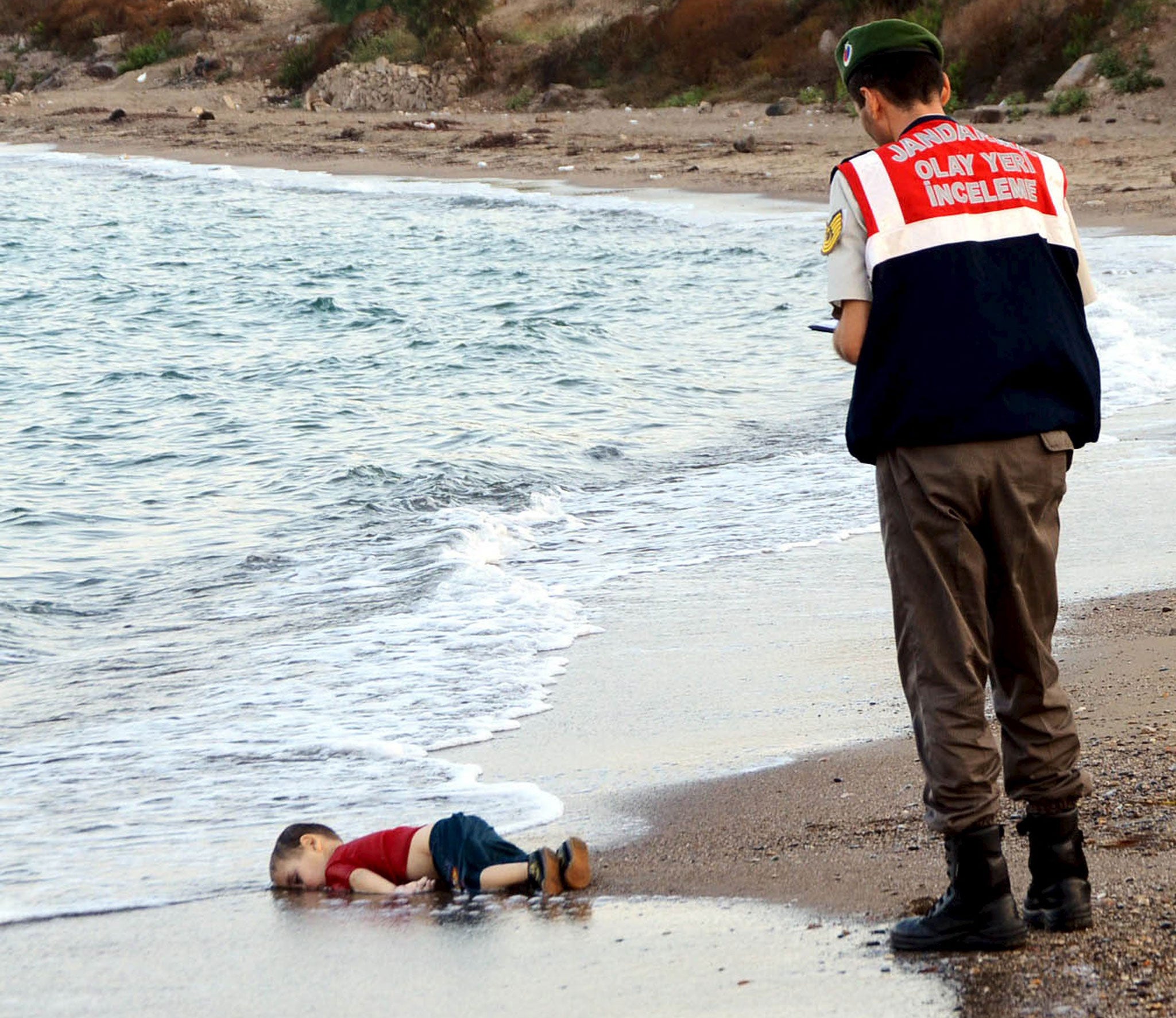 Israel Shamir is fed up with Jew-controlled government and Jew-controlled media promoting open borders.
I've extracted 611 words from a 2,000 word essay.
Excerpt from UNZ
When I see a crying child on my screen, I know somebody is trying to take advantage of me. The same is true about every appeal to my basic human instincts, whether it is a naked female body or a dead baby. Instead of convincing me, such a cheap trick calls for immediate rejection. I know that this voluptuous body will not land into my hands even if I buy all Coca Cola in the shop. The sight of dead babies will not convince me to do something against common sense, for it is manipulation. In politics, I want a Socratic discussion, not emotional persuasion. If you can't persuade me by words, do not try to do that with pictures. However, they try and often succeed.
Words can be pretty inflammatory, but pictures are stronger stuff. In order to kill the flower of English youth at the tranches of Verdun, pictures of German brutes roasting Belgian babies on their bayonets were used; pictures of Jewish commissars raping an Aryan blonde pushed the German lads to premature death at the banks of Volga River. You can't argue pictures with words, saying that there is a simple way to avoid the calamity: do not start war, and the German brute will have to satisfy his ravings by roasting a bratwurst, and the Jewish commissar will just subscribe to the Playboy to view an Aryan body.

This is the case with #Trumpbabysnatcher. It is heart-renting to see a picture of small kids beyond the bars. But there is a childishly simple way to avoid separation and incarceration: do not cross the Rio Grande without a visa.

Picture pushers are dishonest and they do not care a fig about kids: Madeleine Albright famously thought it is worth while to kill half a million of Iraqi children. Hillary Clinton unleashed hell on Libyan and Syrian soil, killing and dispossessing hundreds of thousands of children. All the US Presidents have been hugging and kissing Israeli rulers, who habitually detain, torture and kill Palestinian kids. Our friends in the alternative media (Counterpunch etc) who joined these ladies and gents waving kiddie photos are of weak mind or dishonest or they think that anything goes to achieve their goal, getting rid of Trump.
—
Do you remember the picture of a poor drowned Syrian boy on the seashore? This picture moved a million Afghans, Iraqis, Gypsies and even some Syrians to Europe. Indeed it is terrible, that the drowned child's father endangered lives of his family for no valid reason. He lived in safe and prosperous Turkey for a few years; he preferred to go to Canada; Canadians refused him a visa, so he sailed the dangerous Mediterranean Sea and lost all his family. Awful; but why this personal tragedy should influence any decision beyond caution: do not sail the sea in unseaworthy vessels. It is better to live in Turkey as 80 million people do than to die at sea.
—
Israelis are divided about African migrants: the wealthy want more of it, the working classes want them out. Netanyahu's government is rather populist and it deports the migrants, though Soros types try to block deportations. However, the wealthy and the workers, Jewish left and Jewish right are of one anti-native mind: they do not want to allow native Palestinians to roam the land. Jews are anti-native by definition; this defines their attitude to human trafficking.
—
Mass migration is an ugly phenomenon, encouraging human trafficking and slave trade, beefing up profits of nasty smugglers and ruining the donor and receipting countries. It is good to stop it. And no pictures of crying babies should interfere with decision-making.
The comments at Unz are numbered. Take a look at comment 3, which offers some new ideas about the evils of immigration.