SHE'LL HAVE TO TAKE HER AFRO SOMEWHERE ELSE.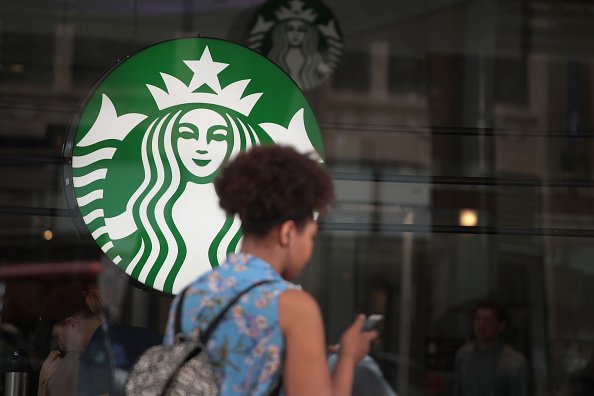 Urban = Negros + homeless bathroom users + chaos
Urban = Closed.
Lots of blacks and homeless people are going to be losing their free public bathrooms as the hypocrites who operate Starbucks have decided in one short month that being nice anti-racists doesn't pay.
If memory serves me correctly, it was May 29 that 8,000 Starbucks locations closed for the better part of a day so that employees could be indoctrinated into liberal anti-racism.
Excerpt from Bloomberg
The coffee behemoth is retrenching in its home market as it contends with sales growth that Chief Executive Officer Kevin Johnson acknowledges isn't fast enough.
—
Starbucks also plans to close about 150 company-operated stores in densely penetrated U.S. markets next fiscal year, three times the number it historically shuts down annually. Shares initially slid as much as 6.3 percent in late trading Tuesday before inching back up. The stock was down 1.6 percent as of 5:24 p.m. in New York.
—
With about 14,000 stores domestically, Starbucks is now pumping the brakes on licensed and company-operated locations, with a renewed focus on rural and suburban areas—not over-caffeinated urban neighborhoods where locals already joke that the next Starbucks will open inside an existing store.

The closing stores are often in "major metro areas where increases in wage and occupancy and other regulatory requirements" are making them unprofitable, Johnson said. "Now, in a lot of ways, it's middle America and the South that presents an opportunity."
—
Schultz, who had already transitioned away from running the coffee chain's day-to-day operations, announced earlier this month he'd be leaving the company, fueling speculation he could be gearing up for a political career.
Social justice warriors were probably never enthusiastic about sitting down with the ghetto dwellers and the mentally ill anyway, regardless of the fact that Starbucks is the ideal SJW gathering place. Negro dysfunction would have to be faced.
From the movie Best in Show: