ILLEGAL ALIEN BILLY CHIMIRMIR. WORKED IN HEALTH CARE.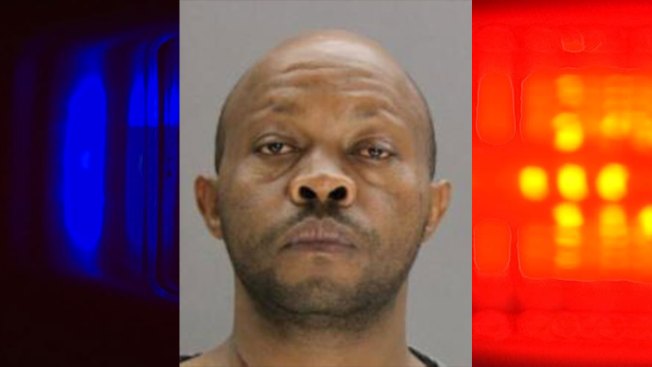 The last time we saw monkey man Billy Chemirmir her was in March, when he was arrested.
The wheels of justice grind too damn slow. It's taken over two months just to get a grand jury to indict him.
A quick trial followed by immediate execution for a subhuman alleged serial killer would be best for all involved, especially victims' families seeking closure. Billy Chemirmir should never have been allowed into the U.S. to begin with.
Politicians like Paul Ryan say we need immigrants to take care of our health care. Like to kill us, Paul?
Billy Kipkorir Chemirmir, 45, was indicted by a Dallas County grand jury Tuesday, according to court records.

Police say he used a pillow to smother Lu Thi Harris in March. Police believe he also stole jewelry from her Far North Dallas home, records show.
Chemirmir has been accused of attempting to suffocate two other elderly women in Collin County. He was indicted on a charge of attempted capital murder there in May.

In one of those cases, Chemirmir is accused of forcing his way into the apartment of a 91-year-old woman in Plano on March 19.

"Go to the bed. Don't fight me," he told the woman, according to an arrest warrant affidavit.

Investigators say he then put a pillow over the woman's face, causing her to lose consciousness. Jewelry was taken from the woman after she passed out, records show.

Plano police connected Chemirmir to the assault and went to his Dallas apartment the next day. There, they saw Chemirmir dump a jewelry box belonging to Harris into a trash bin. Keys found in his car also belonged to Harris. They fit in her front door, records show.

Next, police went to Harris' home in the 6600 block of Warm Breeze Lane, where they performed a welfare check. Harris was found dead in her bedroom.

Frisco police believed the Dallas and Plano cases were similar to the attack on a 93-year-old woman in October 2017 at an assisted-living home. Cellphone records show Chemirmir was in the neighborhood at the time. Jewelry was also taken from that apartment, police records show.

Chemirmir, originally from Kenya, also went by the name Benjamin Koitaba.

Investigators believe Chemirmir may be linked to other attacks on elderly women.

Chemirmir remains in the Dallas County Jail in lieu of $1 million bail. He is also being held on an immigration violation.
The Daily Mail reports that Billy is being investigated for killing as many as 1,000 other people, but no details are given.