LULABEL SEITZ. FILIPINO CLAIMS CENSORSHIP.

The left's goal of radicalizing everyone into a hatred of white people, Western civilization, the Constitution, religion, and all institutions is succeeding.
Every moment of every day is being filled with leftist politicization of every event. Leftists have been driven insane with anger toward everything and everybody.
In this case a high school graduation ceremony became the platform for a Filipino valedictorian to bring up her alleged sexual assault. Talk about me-centered egoism. The Flip veered off an agreed-to script, which led school officials to cut off her mic.
Seventeen-year-old Lulabel Seitz was a model student, and the first in her family to graduate from high school. With an above 4.0 GPA, she was class valedictorian at Petaluma High School in northern California, which meant she would give the commencement speech at her graduation.
Watch the uncensored video below.
Seitz' June 2 speech began as many do, with expressions of gratitude for the experiences and memories she and her classmates had. About four minutes into her speech, Seitz began to talk about sexual assault allegations at the school. Officials then disconnected her microphone.

"The class of 2018 has demonstrated time and time again that we may be a new generation, but we are not too young to speak up, to dream and to create change, which is why, even when some people on this campus, those same people —" Seitz said before the mic went off. Her speech, then barely audible, continued, "… in which some people defend perpetrators of sexual assault and silence their victims."

People in the audience began yell, "Let her speak!" School officials did not turn her microphone back on.

The San Francisco Chronicle reports that the school's principal, David Stirrat, stands by the decision, saying, "We were trying to make sure our graduation ceremony was appropriate and beautiful."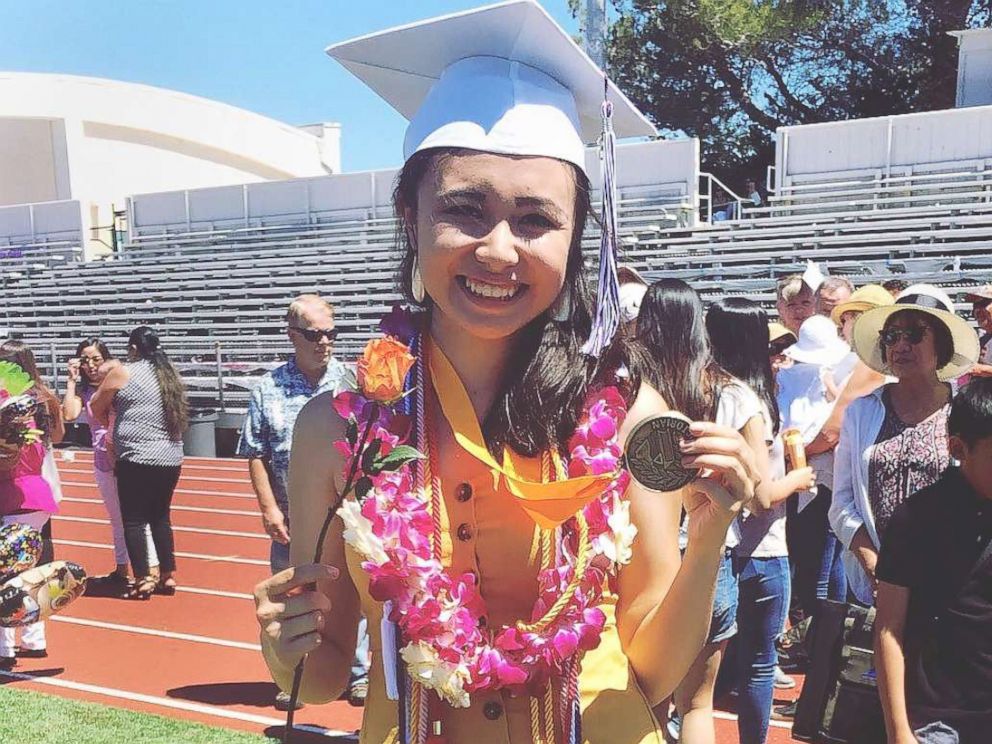 Seitz told CBS San Francisco station KPIX-TV, "The school continually censors students. It wasn't an easy thing to do to go up there and say what I said or tried to say." She told KPIX that she was sexually assaulted by another student, and when she reported the assault to high school officials, they did not take any action.
How implausible is it that a school would not take action? Did the police take action? Did she report the alleged sexual assault to police?
In a statement, school officials told the San Francisco Chronicle they could not comment due to student privacy issues.

Seitz published her full speech on YouTube, which has up to now, received more than 45,000 views. In the introduction to her video, Seitz writes, "The Petaluma High School administration infringed on my freedom of speech, and prevented a whole graduating class from having their message delivered. For weeks, they have threatened me against 'speaking against them' in my speech. Sometimes we know what's right and have to do it despite the threats."
The number of views is up around a quarter million now.
She's attending prestigious Stanford in the fall, where her political activism will be welcome. I expect her hostility toward men, America, and the rest will be nourished by her professors there.