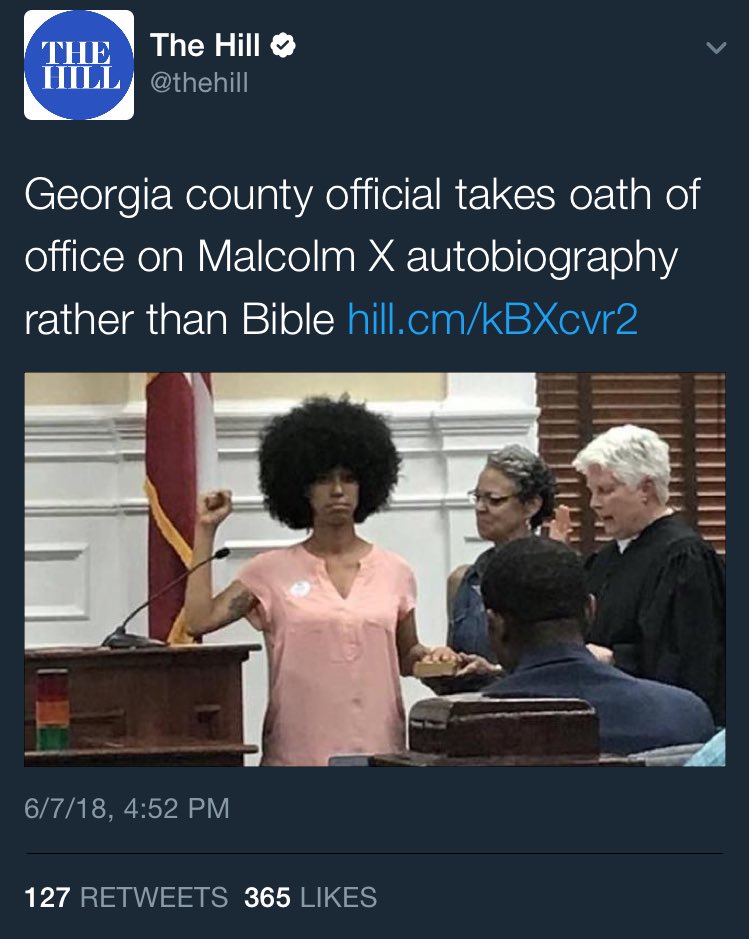 Hair like this hasn't been seen much since the black power days of the 60s.
Mariah Parker looks somewhat like Communist revolutionary Angela Davis did back in the day.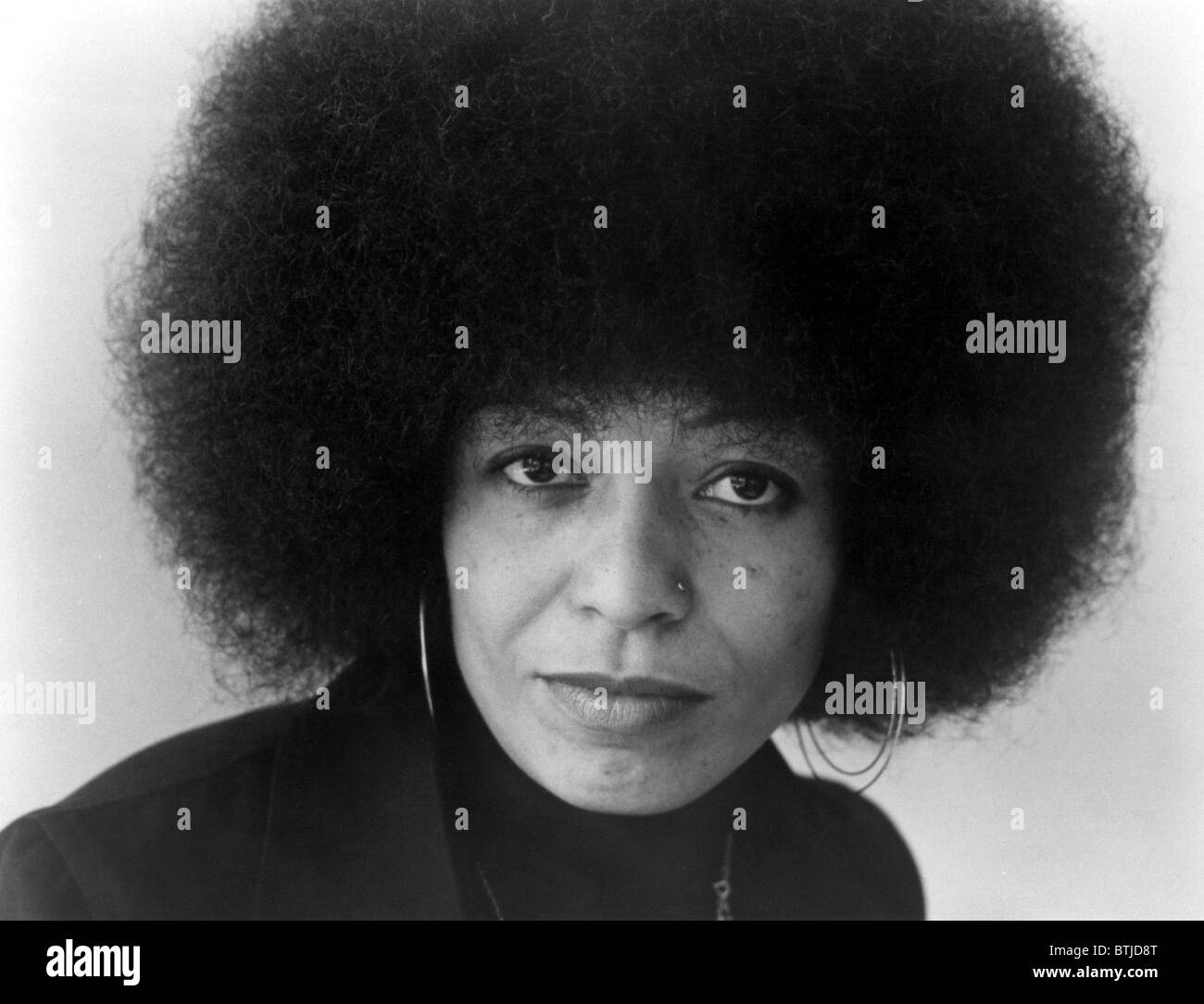 The childish gesture by Parker just offers another example of the petulant Negro's focus on self and on race. It really isn't important in the scheme of things, although Parker may be giving us plenty of stupid to report on in the future.
A 26-year-old doctoral student elected to be Athens-Clarke County Commissioner took her oath of office Monday holding her hand not to the bible, but rather a copy of "The Autobiography of Malcolm X."
David Duke weighs in with a Tweet embedded at the bottom of this post.
Basically, the Jews …
Watch! The video is time adjusted to go to the relevant part when you click on the start button.
According to The Atlanta Journal-Constituion, Mariah Parker, who won the seat by 13 votes, ran as a progressive, declaring on her campaign website that "it's time for bold, progressive leadership in Athens."

"They asked if they would like the Bible and I said no. My mother asked if there was a copy of the Constitution around. No," Parker, who studied linguistics and is a rapper who goes by the name Lingua Franca, told the newspaper. "I wanted Malcolm's book. I think they saw it coming."

Photos of Parker being sworn in have been making the rounds on social media.
"Having seen the transformation of someone who came through a difficult background to become vocal and push conversations on race in a radical way is powerful," Parker said. "Then he shifted course and saw race in a different lens as he got older. And the fact that he was arguably killed for his politics. These are things that I want to embrace."

Parker, who said her platform is centered around economic causes and racial justice, is just one of a record amount of women running for elected office in 2018.

"Malcolm's willingness to uneditedly speak about black people at large, are qualities that I want to embody," Parker said. "To speak out when I see things going wrong."

A significantly greater number of Democrats than Republicans said they believe the United States would benefit from having more female elected officials, according to a new poll. Eighty-seven percent of Democrats said they believe the country would be better off with more women holding elected office than men, while 49 percent of Republicans said they believed the same.
David Duke: