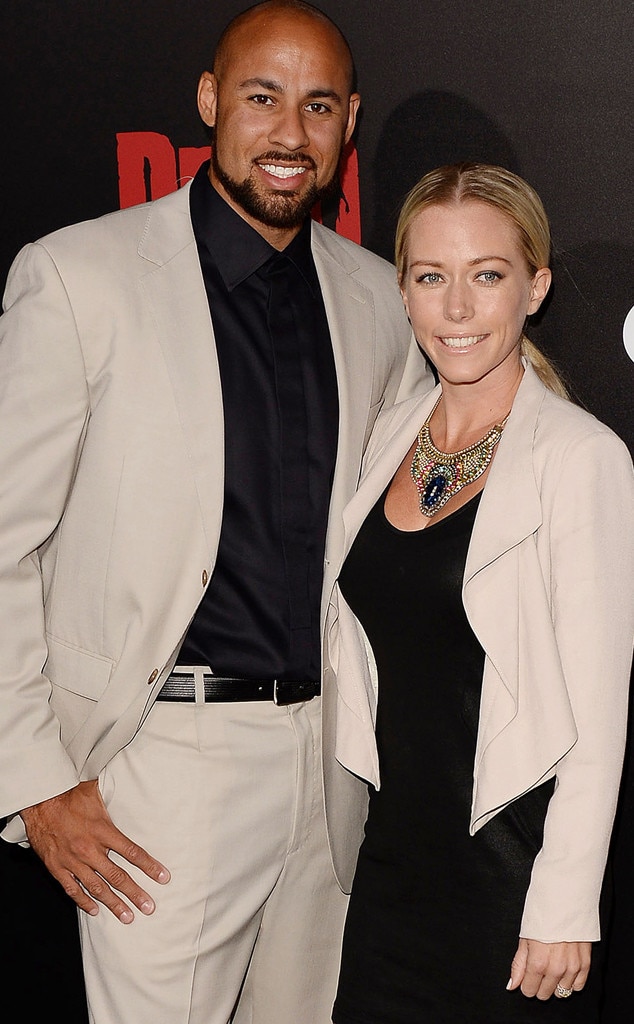 One of the ex-"girlfriends" (prostitutes) of Hugh Hefner jumped from an old white man to a asslete, Hank Baskett, above with Wilkonson.
Hef must be looking pretty good to the race-mixing mother of mulattos now. Even if he is dead!
Will Baskett pull an O.J. on her? Probably not, but if I were her, I'd be packing heat.
Kendra Wilkinson took to Twitter on Tuesday to tweet about an argument she had with her ex Hank Baskett.
In a series of since-deleted tweets, the reality star accused the former football player of recording her during the exchange.

"Why is Hank recording me right now," the Kendra on Top celeb wrote. "Please tell him to leave me alone and stop."

She also claimed Baskett blamed her for ending his athletic career. In addition, she alleged he was "blaming me for cheating on me" while she was pregnant with their second child Alijah Mary Baskett. Back in 2014, Hank was at the center of an alleged cheating scandal with a transgender model. However, he said he "didn't engage in anything."

"I'm minding my business and after I tell him to leave me alone he disrespects me," Wilkinson tweeted. "I'm trying to get out my house fast. I'm beyond sad. But recording me is my trigger."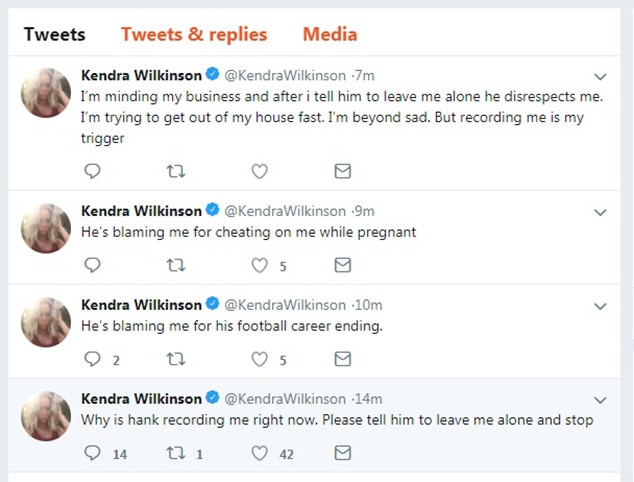 After deleting the posts, Wilkinson returned to Twitter to explain she "felt threatened."

"I tried so hard," she wrote. "I did everything by the book and loved and I get sh-t on. I'm so sorry for u all to feel awkward rt now. When I was being recorded I felt threatened. Have a good day."

She then added, "When u feel like u give the best of yourself 24/7 and someone trying to take the best of u… it's hard to breathe. Love you all."

She has since deleted these tweets, as well.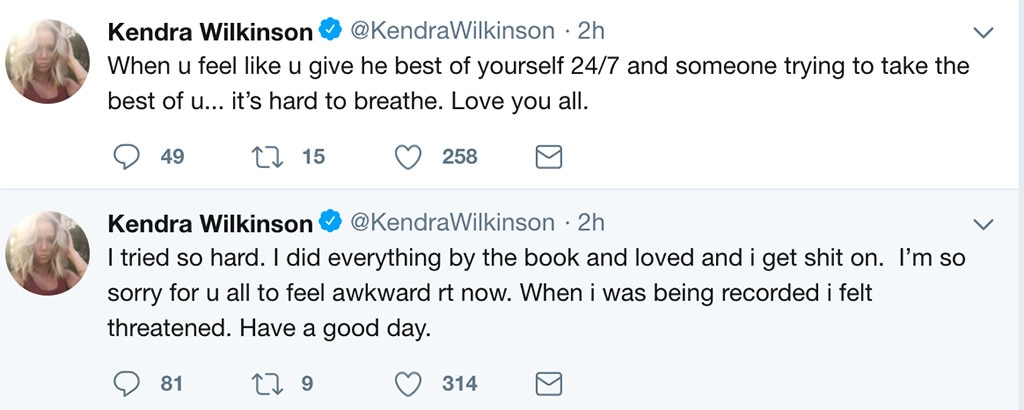 A source told E! News Baskett has been "taking big digs at Kendra to get under her skin."

"He knows what bothers her most," the insider continued. "He sees that she is trying to move on and wants to date again, and it's something that triggers him. It has been an ongoing battle between the two."
It's too late for Kendra, but the advice still holds: