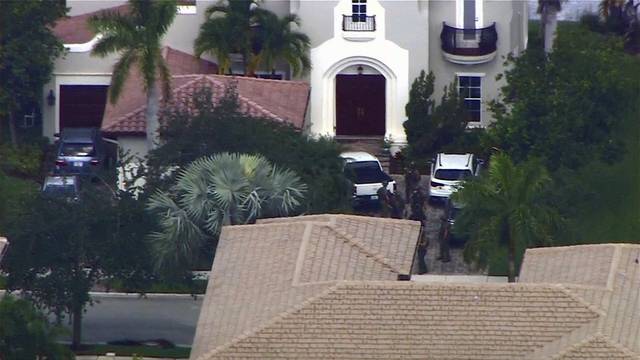 There are only a handful of people who deserve to be swatted. David Hogg is probably #1 on the list.
It's too bad he wasn't home when the hoax was perpetrated. The anti-American nut job was unfortunately out of town to accept an award congratulating him for his hatred of America.
CORAL SPRINGS, Fla. – The family of Marjory Stoneman Douglas High School student David Hogg was "swatted" Tuesday morning, prompting deputies to respond to their Parkland home.

A call came into the Coral Springs Police Department claiming a hostage situation at the home.

When a Broward Sheriff's Office SWAT team arrived at the scene, they found no hostage situation and determined the call was a prank.
Hogg was not home at the time of the incident and is currently in Washington with his mother to accept the RFK Human Rights award.

In a phone call with Local 10 News, Hogg sounded off about the prank call, which led to the massive law enforcement presence at his home.

"I think it's really a distraction from what we're trying to fix here, which is the massive gun-violence epidemic in this country," Hogg told Local 10 News reporter Liane Morejon.

Hogg said he found out about the swatting incident through a phone call from a friend.

Sky 10 was over the home as units were staged outside as a precaution. BSO deputies and a BSO helicopter swarmed the neighborhood.
Swatting is the action of making a prank emergency call to bring about a response of armed law enforcement officers.

Neighbors who spoke to Local 10 News reporter Alex Finnie said the incident put them on edge.

"Today, we're walking — we're going for a walk, and we saw some helicopters here, so we're like, 'Oh my God. What's going on?'" Marcia Marques said. "We are still trying to overcome everything because everything is very difficult, but that episode made us feel more attentive."

"Two police cars, two motorcycles. We should be doing better," Courtney Keisen, who lives in the neighborhood and attends Stoneman Douglas, said. "Something like this shouldn't happen a lot."

Since the shootings at Stoneman Douglas, Hogg has been a prominent advocate for gun safety. However, Hogg has been a lightning rod for controversy as some do not approve of his methods, such as holding a "die-in" protest at a Coral Springs Publix last week.

Hogg said the incident is "evidence of the fact of how many people are trying to stop us from what we're trying to do, which is stop these kids from dying."
News4Jax offers more background on swatting.
Swatting is usually done by computer hackers, gamers or people skilled in online and smartphone communications as a prank. They make a false report of a serious crime in progress, resulting in police making a major show of force on innocent, unsuspecting people

Swatting has been around since the early 2000s. Celebrities are often the victim.

In California alone, swatting calls have targeted the homes of actor Tom Cruise, comedian Russell Brand, Kim Kardashian and singers Rihanna and Miley Cyrus.

In many cases, they have resulted in deadly consequences. In December, a swatting case ended with a police officer fatally shooting a 28-year-old father of two standing in his front door in Wichita, Kansas.

Hogg, who survived the February 14 attack at the Parkland school where 17 students and faculty were killed in minutes, has been a vocal proponent of gun laws. For that, he's been relentlessly attacked, with conspiracy theorists claiming he wasn't actually at the shooting or that he's a paid "crisis actor."

The Broward County Sheriff's Office is investigating the Tuesday incident.
Sheriff Scott Israel investigating? Good, because with that incompetent (((fool))) at the helm, the investigation will go nowhere.