MARK, OLD CHAP, YOU SHOULD HAVE AVOIDED THE GROID.

Mating with an ape has consequences.
But when the ape kills you, the courts will acquit and all dat sheeeeit.
BERLINAH WALLACE. UGLY IS MORE THAN SKIN DEEP.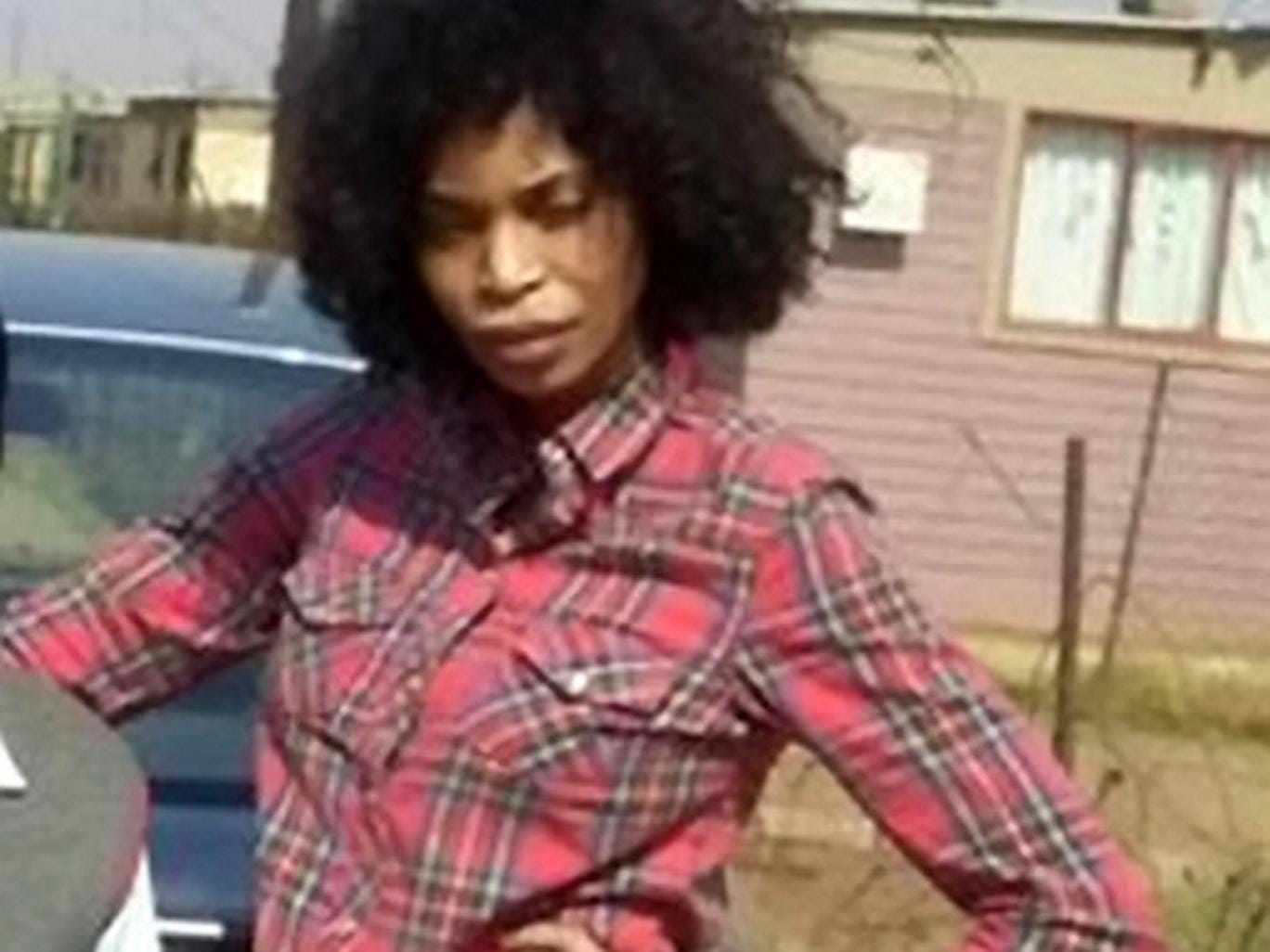 A haunting last message left by the victim of a sulphuric acid attack at the hands of his jealous ex-girlfriend reveals he blamed her entirely for his trip to a suicide clinic.

Berlinah Wallace's attack on Mark van Dongen in 2015 left him with 'hellish' injuries that were so devastating he took himself to an assisted suicide clinic last January.
An audio clip obtained by the BBC reveals Mr van Dongen's distress as he described the attack from his hospital bed, just days before ending his life.

Addressing his former partner, he said: 'I hope you can see the way I look now. This is because of you. I will be a thing upon your conscience for now and forever.
Wrong!
An African has no conscience.
'You stood at the end of my bed and you said: 'If I can't have you no-one can'.

'And then you laughed, you evil woman, you laughed. And you threw sulphuric acid over me.'

On Thursday, Wallace was acquitted of the engineer's murder at Bristol Crown Court but was found guilty of throwing a corrosive substance with intent.

The fashion student previously claimed it was just 'bad luck' that she threw the burning substance over the 29-year-old after he began dating another woman.
Dutch-born Mr van Dongen was left paralysed and only able to move his tongue, had to have his left leg amputated, and suffered 25 per cent burns.

He lost his left eye and most of the sight in his right eye.

The Court of Appeal, in its summary of the case, described Mr van Dongen's injuries as 'truly dreadful' and left him 'terribly disfigured and in a permanent state of unbearable constant physical and psychological pain that could not be ameliorated by his doctors'.

His injuries were so disturbing that the officer leading the inquiry did not show his investigation team the graphic pictures.

It took eight months for Mr van Dongen recover enough to be interviewed at his bedside at Southmead Hospital in Bristol.

Mr van Dongen's father spent many hours at his son's bedside before he went to Belgium to die.

The engineer's death application was approved by three consultants who decided he met the criteria of 'unbearable physical and psychological suffering'.
White dads should never let their children date outside the white race. If Mark had been raised as a race realist, he'd be alive today.
If Mark had done to her what she did to him, he would have been convicted and sentenced to a long prison term, perhaps life.
Negro worship in Britain is terrible, given the outcome of this prosecution. The court has invited more acid attacks on white people.