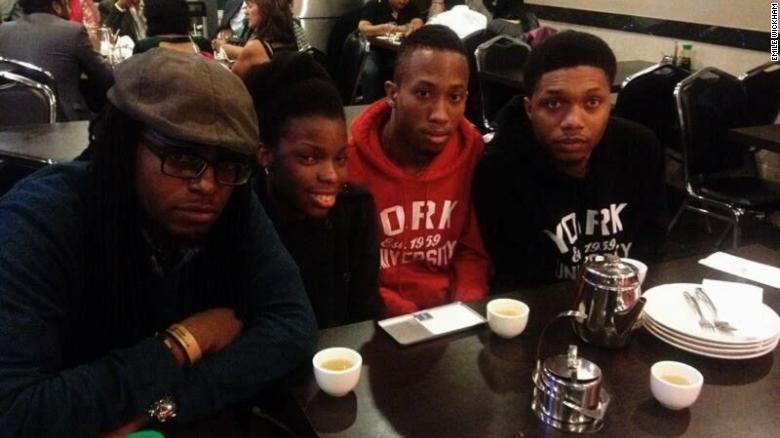 When a Chinese restaurant in Canada asked a group of youthful, foreign Negros males to prepay, it was engaging in unlawful racial profiling, says the Canadian government in all its majesty.
That bit of race realism is costing the owner a cool $10 grand.
The Ontario Human Rights Tribunal has ordered a Toronto restaurant to pay a black customer $10,000 Canadian dollars for racially discriminating against him and his friends.
Emile Wickham was celebrating his 28th birthday with three friends when the group decided to grab a bite at Hong Shing Chinese Restaurant on May 3, 2014.

The four were the only black patrons in the restaurant, Wickham said, and they were stunned when the waiter demanded they pay before they were served

When the group complained, they were told it was policy, according to their testimony.

"I still felt skeptical, so then I approached other tables," Wickham told CNN. No one else he spoke with had been asked to prepay, he said.

"There was frustration initially. And that frustration turned into a feeling of dejection and sadness," he said.

The restaurant's response
Nearly a year after the incident, Wickham, who is originally from Trinidad and Tobago, could not stop thinking about what happened.

As the anniversary approached, he filed a complaint with the Human Rights Tribunal.

The restaurant said it had seen an influx of dine-and-dash incidents, and that it asked customers who weren't "regulars" to prepay, according to the ruling.

But adjudicator Esi Codjoe said she found no evidence such a policy was real. Earlier this month, she ruled the restaurant had racially profiled the students.

It says it will appeal
In a statement shared with CNN, Hong Shing Chinese Restaurant expressed deep concern over the situation and highlighted that management has since changed.

"There are a number of sensitivities and considerations about this situation, and for that reason, the tribunal outcome is under appeal by legal representatives.

"At this time we cannot comment further, beyond emphasizing that the current owner and staff are dedicated to be a committed, inclusive and responsible member of the community."

Wickham said he will continue to fight his case if needed.
Within the restaurant business, blacks are extremely disliked. My Mexican girlfriend of years ago told me that the cooks spit in the food of black patrons, who are known for 3 scams:
1. Running out without paying.
2. Complaining after eating that the food was terrible and refusing to pay.
3. Not tipping.
Blacks are probably known for other scams as well that I don't know about.
You know their reputation sucks when Mexicans hate them with a passion.
Advice to Chinese restaurant: Take the fried chicken and watermelon off the menu and you'll have a lot less trouble.