If you have the sense that God gave a cricket, you have to believe that a Latino employee at Starbucks who's friends or relatives with the "victim" wrote the word "beaner" on a cup of overpriced mud as part of a conspiracy to cash in. After all, the two nogs in the bathroom incident at a Philly Starbucks were quickly given $200,000 each.
LA CAÑADA (CBSLA) — Nearly two weeks ahead of their day of nationwide racial bias training, coffee chain Starbucks is facing new accusations of racism after a Latino customer discovered a racial slur written on his coffee order.
Starbucks system of wanting to know my first name is offensive to me. It's disrepectful to the customer to be shouting your first name, especially when the waiter or waitress is a callow youth.
McDonald's has a number system, which is much better.
A Latino man named Peter received a cold coffee drink labeled "BEANER."
A cold drink. The joke suggests itself. "Senor, NO ICE, por favor."
"En español es 'frijoleros', 'beaner,' you know, in English," said the victim's friend Miguel Acosta.

"He went to Starbucks, and they asked for his name, and his name is 'Peter,' and they wrote this 'beaner,' Acosta told CBS2 News through a coworker who was translating. "And he's saying that's not fair."

Acosta said his friend didn't deserve such treatment and doesn't understand why he was targeted.

"Mi amigo está triste también," said Acosta. "My friend is also sad."

Patrons at the La Cañada Starbucks Wednesday were taken aback by the news.

"I'm shocked," said one woman. "I go to that Starbucks almost every day."

"I'm disappointed in Starbucks, I mean, that's — when you put something in the computer and put a name on something, you're labeling someone, and I think that's not right," said one man.

Even people who were at the Starbucks said they would have thought twice about buying coffee there if they had heard the news earlier.

"And I guess it brings back a lot of discrimination. It brings back a lot of old, you know, growth that we should've had before," said a customer on the patio.

The store's manager refused to talk to CBS2's reporter on camera, but the company did release the following statement:

"This is not indicative of the type of experience we want our customers to have when they walk into our stores. We have apologized to the customer directly and are working to make things right."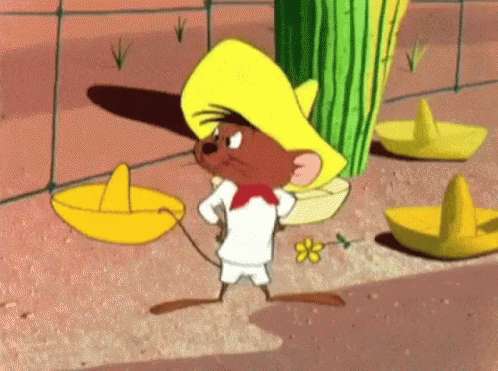 The incident in La Cañada comes a month to the day after a black man at a Starbucks in Torrance claimed he was denied access to the bathroom.

Last month, cellphone video revealed another incident in which two black men who were waiting for a business meeting were arrested two minutes after going into a Philadelphia Starbucks.

As a result of that video that went viral and the online backlash the coffee giant received, the company announced it was closing all its stores in the U.S. to conduct "racial-bias education geared toward preventing discrimination."

The incident in La Cañada might become another case study for employees to dissect.
We predicted dire results for Starbucks after the Jewish owned company caved to the pissy nogs in PHilly. We were right.
The chickens are coming home to roost. And it couldn't happen to a more deserving victim than Starbucks.