HOLLIE TOUPS. DISCOVERED HER NAKED PICS ON REVENGE PORN SITES.

Many of us have stated the obvious: If you don't want your naked self on the Internet, don't take naked pictures or videos.
As far as I'm concerned, if there's no written agreement between a guy and his romantic interest, when she sends him nude photos, he has the right to do with as he wishes.
Revenge porn laws are anti-white and anti-male. This ruling is good news if you're a white male.
Is distributing intimate photos of current or previous sexual partners without their consent protected by the First Amendment? A state appeals court says yes.

Now it will be up to the state attorney general's office to defend the state's "revenge porn" law, which was passed in 2015 and punishes those who post intimate images from previous or current relationships online.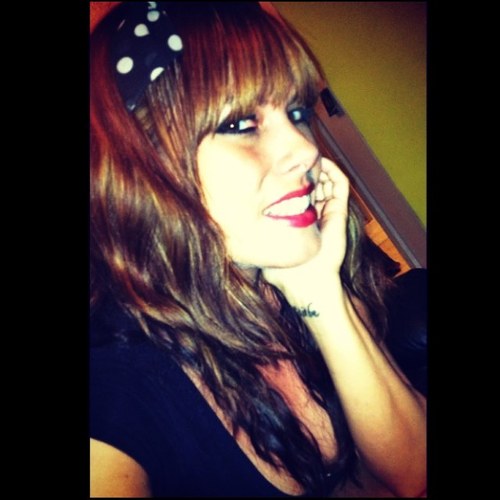 The Tyler-based 12th Court of Appeals said the law is unconstitutional because it's too broad and infringes on free speech, The Texas Tribune reported.

In his findings in the case, Chief Justice James Worthen said the First Amendment usually prohibits "content-based" restrictions.

The court also said that the law was vague and infringed on the rights of third parties who might unwittingly share intimate images, according to the Associated Press.
In its ruling, the court ordered charges to be dropped against Jordan Bartlett Jones, who challenged the law as unconstitutional while awaiting trial for sharing a naked photograph of a woman without her consent.

The ruling applies only to about a dozen northeast Texas counties that fall under the jurisdiction of the 12th Court of Appeals, but other courts would likely consider its reasoning, the Tribune reported.

The law originated from complaints from women who said they felt violated and abused when their exes posted naked or sexual images online without their consent. One woman, Hollie Toups of Nederland, found dozens of photos of herself online and organized a class action suit against the website where they appeared.

"I was kind of numb at first and when I scrolled to the bottom it showed how many people had viewed it," Toups told the Tribune. "I saw that it was thousands and with all these comments. They were saying horrible things. That's when I got scared and I felt humiliated, knowing that as I was looking, so were thousands of other people."
Yep, and we'll keep looking, Hollie, just to piss you off.
The state law as currently written labels revenge porn a misdemeanor that carries possible jail time of as much as a year as well as a $4,000 fine.
Revenge porn laws excuse women from any responsibility for their own actions. Hopefully, other courts will rule these laws unconstitutional. At which point, smart women will no longer send naked pics to guys, while the exhibitionists can see themselves on the Internet. Like Hollie.