AG JEFF SESSIONS. SUBJECT OF FBI PROBE.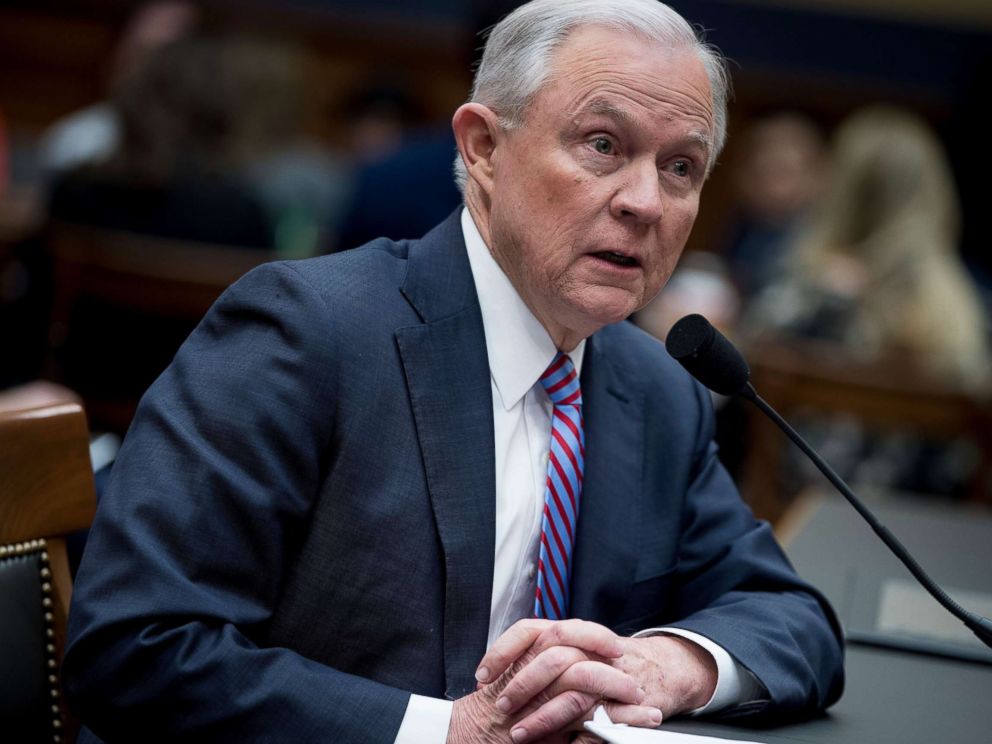 Deputy AG Rod Rosenstein should be fired. Let's hope that he follows in McCabe's footsteps and is out the door after the Inspector General issues his report on corruption in the FBI and DOJ.
Nearly a year before Attorney General Jeff Sessions fired senior FBI official Andrew McCabe for what Sessions called a "lack of candor," McCabe oversaw a federal criminal investigation into whether Sessions lacked candor when testifying before Congress about contacts with Russian operatives, sources familiar with the matter told ABC News.
Hmmm. Andrew McCabe was out to cause as much trouble for the Trump team as he possibly could.
Democratic lawmakers have repeatedly accused Sessions of misleading them in congressional testimony and called on federal authorities to investigate, but McCabe's previously-unreported decision to actually put the attorney general in the crosshairs of an FBI probe was an exceptional move.

One source told ABC News that Sessions was not aware of the investigation when he decided to fire McCabe last Friday less than 48 hours before McCabe, a former FBI deputy director, was due to retire from government and obtain a full pension, but an attorney representing Sessions declined to confirm that.

Last year, several top Republican and Democratic lawmakers were informed of the probe during a closed-door briefing with Deputy Attorney General Rod Rosenstein and McCabe, ABC News was told.

By then, Sessions had recused himself from the FBI's probe of Russia's meddling in the 2016 presidential election, giving Rosenstein oversight of the growing effort.
Rosenstein! There's always a Jew. Every time.