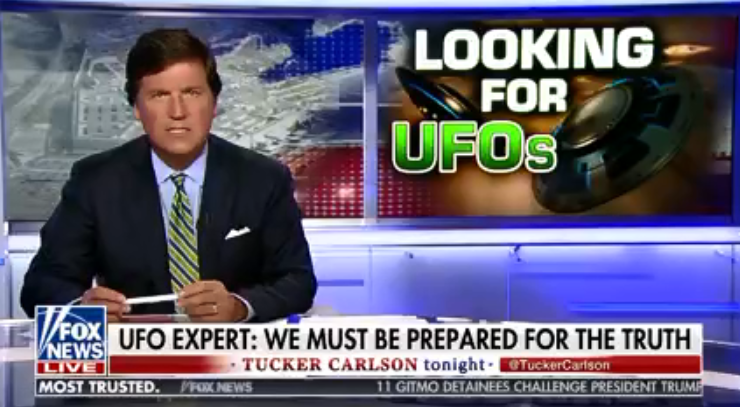 The controlled opposition "conservatives" at Fox do have their uses from time to time. So long as we recognize that they are not the leaders of the alt-right.
After The Washington Post on Thursday afternoon first reported Trump's remarks at a White House meeting with lawmakers, "The Five" co-host Jesse Watters shrugged off the slur as the way ordinary Americans talk about "Haiti people."

"If it's true, this is how the forgotten men and women in America talk at the bar," Watters said. "This is how Trump relates to people. If you're at a bar, and you're from Wisconsin, and you're thinking, 'They're bringing in a bunch of Haiti people, or El Salvadorians, or people from Niger.' This is how some people talk."
Later Thursday evening, prime-time Fox host Tucker Carlson kicked off his show by questioning what all the fuss was about.

"For some reason virtually everyone in New York, Washington, and LA considered this a major, major event," Carlson said. "Why is that?"

Then he launched into a defense.

"So, if you say Norway is a better place to live, and Haiti is kind of a hole, well, anyone who's been to those countries or has lived in them would agree," Carlson said. "But we're jumping up and down, 'Oh, you can't say that.' Why can't you say that?"

Later in his show, Carlson turned to what he said should be "a big news story": "are UFOs real?"
Panelists on Sean Hannity's Fox News show defended Trump as being "authentic." But, as usual, Hannity's main focus was Democrats and the Russia investigation.

Changing the subject is a classic Fox strategy in the face of unflattering Trump news.
Jew "Brian Kilmeade" was not so nice to Trump.
Speaking of "Fox & Friends," which the president regularly watches and live-tweets during scheduled "executive time," co-host Brian Kilmeade began Friday's show acknowledging that Trump's comments were "disparaging" and "ham-handed."

"It steps on a message, when he is legitimately on a roll," Kilmeade said, adding that the president needs to at least "clarify" his comments "before noon" so that he doesn't hamper congressional immigration negotiations.

Later in the show, Kilmeade again said Trump "made a mistake … no question," and should "walk it back."

"He's not gonna," co-host Steve Doocy interrupted.

"Maybe he does. Maybe this is the time he does," Kilmeade responded.

Less than 30 minutes later, Trump did clarify his comments ― sort of ― saying "this was not the language used."

Fox News contributor Steve Cortes suggested Trump's tweet puts the matter to rest.