The street sh*tters were able to build a nuclear sub, but they couldn't keep it in operation for even a year.
These same Hindu types are flooding America, replacing white male American programmers. Trump left India out when he talked about "sh*thole" countries.
What happened to INS Arihant is that a sailor left a hatch open and water poured into the sub, ruining it. How hard is it to build in redundancy so that hatches are not left open when a sub is submerging.
India's first nuclear-powered submarine has been out of commission for the past 10 months after a crewman left a hatch open, according to a report Monday.

The Hindu news site reported that first Indian-build submarine, the INS Arihant, suffered major damage after hatch on the rear side was left open by mistake while it was at harbor, due to "human error." This allowed seawater to flood into the vessel, necessitating almost a year's worth of repairs in the dry dock.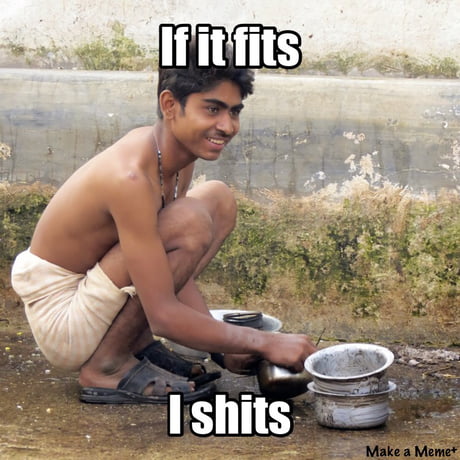 The paper reported that "Arihant's propulsion compartment was damaged after water entered it," though the Indian Defense Ministry had not responded to The Hindu's request for comment.

During the massive repairs to the 6,000 ton vessel many pipes had to be cut open and replaced as well as what a naval source described as, "cleaning up."

The Arihant, whose name means "Slayer of Enemies," was launched in July 26, 2009, and entered service in August 2016. It is part of India's nuclear triad defense system and is powered by an 83 megawatts (111,305 hp) pressurized light-water reactor with enriched uranium fuel.

India had planned to build a fleet of five Arihant-class submarines, but those plans are currently under review because of cost concerns.

Last week India officially canceled a $500 million anti-tank missiles deal with Israel's Rafael weapons manufacturer, just ahead of an official visit to New Delhi by by Prime Minister Benjamin Netanyahu. At the same time, Delhi said it would buy over 100 surface-to-air missiles.
Picking up more of the story from The Hindu
Since the accident, the submarine, built under the Advanced Technology Vessel project (ATV), has been undergoing repairs and clean up, the sources said.

Besides other repair work, many pipes had to be cut open and replaced. "Cleaning up" is a laborious task in a nuclear submarine, the naval source said.

The Arihant issue rose soon after INS Chakra, the Nerpa class nuclear submarine leased from Russia, was reported to have suffered damage to its sonar domes while entering the Visakhapatnam harbour in early October. However, INS Chakra has only a peripheral role in the nuclear triad, for both training and escorting, and Arihant is the one that will carry nuclear missiles.

The absence of Arihant from operations came to the political leadership's attention during the India-China military standoff at Doklam. Whenever such faceoff takes place, countries carry out precautionary advance deployment of submarine assets. Arihant (Code name S2) came into the limelight on July 26, 2009, when Gursharan Kaur, wife of Prime Minister Manmohan Singh, broke a coconut to mark its launch in Visakhapatnam.

After that, the submarine was towed to an enclosed pier for extensive harbour trials from the dry docks at Ship Building Centre, away from public view. Arihant was quietly commissioned into service in August 2016 and its induction is still not officially acknowledged. It is powered by an 83 MW pressurised light-water reactor with enriched uranium.
God help India if it goes to war with China. Contrary to what the egalitarians would have you believe, the Hindus are not creating a first world country.