SAMANTHA LEE CIOTTA. THE MARRIED MOTHER OF TWO GOT IT ON WITH A 14 YEAR OLD (PROBABLE) NOG.

When we look at the epidemic of married women teachers involved in sex with their students, the teen males are shielded by privacy laws that keep the identity of minors confidential.
In this case the bragging done by the young stud who serviced Samantha (great movie title: Servicing Samantha), indicates that he's a Nog.
A high-school teacher accused of having sex with an underage student allegedly appeared in a Snapchat video that shows her wearing "a shirt and panties" while boozing it up with two shirtless teens — one of whom bragged of "gettin' in deep," according to a report Tuesday.

Samantha Lee Ciotta, 32, could face additional charges based on an investigation of the recording, Patch.com reported.

Police documents obtained by the website say a student at Beaumont (Calif.) High School saw the outrageous video asked the teen who posted it if it showed "Mrs. Ciotta."
PIERCINGS AND TATS SHOULD DISQUALIFY ANYONE FROM TEACHING.

"Yes…Bro, I'm gettin' in deep…been f—— (Ciotta) and getting threesomes for the past couple weeks (at her house)," the teen reportedly replied.

The other teen who appeared in the video told an unidentified adult that Ciotta — a married mother of two — had sex with a student, the documents reveal.

"If [police] have her phone, then they will find out," the second teen reportedly added.
THREESOMES? WHO'S THE OTHER NOG, SAMANTHA?

During a search of Ciotta's home, detectives found a "torn-up, hand-written note" that "appeared to be written to Samantha Ciotta's husband, explaining her relationship" with the boy, described as a 14-year-old whose mom is dead and whose dad is in prison.
CUCKED HUBBY WITH CHEATER ON WEDDING DAY. HE'S SPLIT.

Ciotta, of Banning, Calif., allegedly bedded the teen over the course of several months after meeting him in a freshman English class she taught.

She was charged last month with unlawful sexual intercourse with a minor and oral copulation with a person under 18.
Police believe there may be additional students who were involved with Mrs. Ciotta.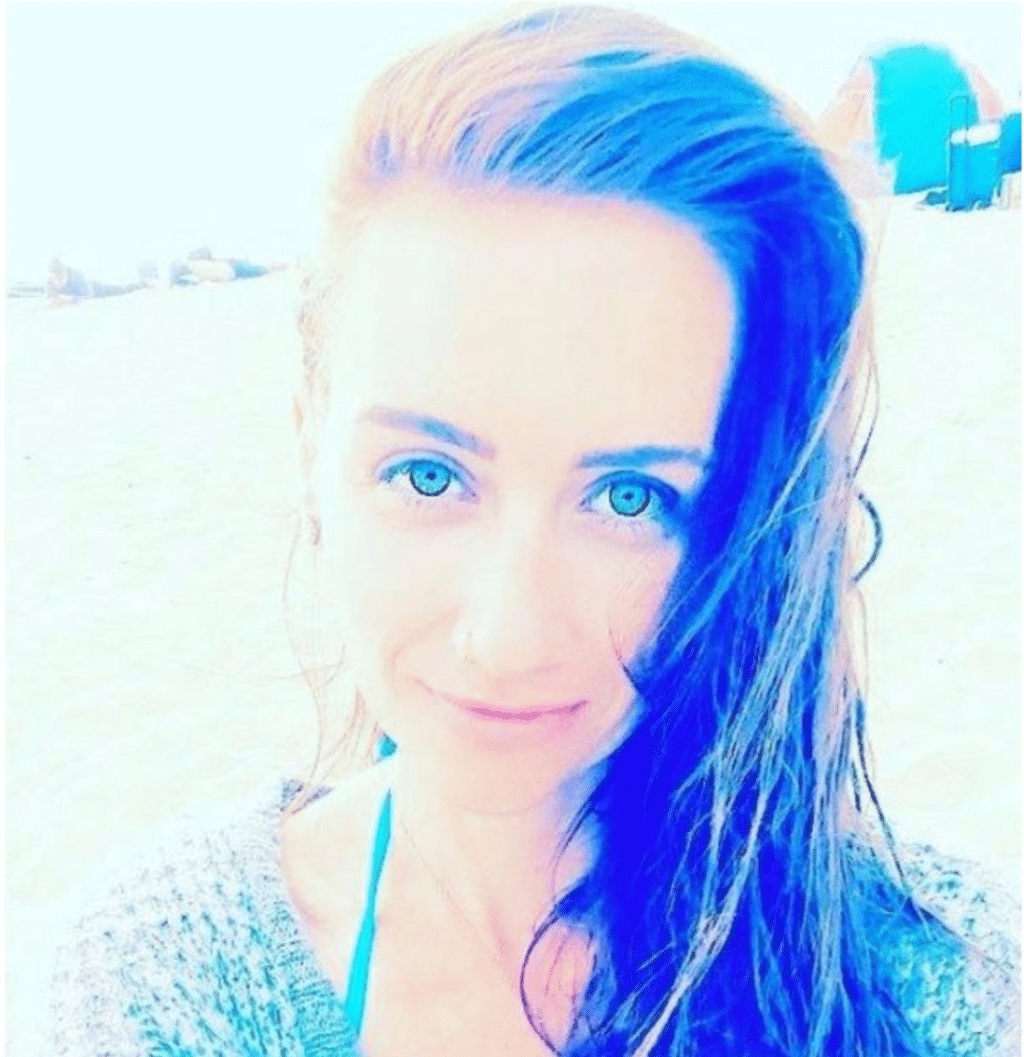 Patch gives more insights into the violent, disruptive student, who first met Ciotta when he was 12.
The summer before school began, the boy's guardian told Patch, he started to act out. She couldn't control him and had no choice but to call the police.

Police first responded to the home on July 31, 2016, to investigate a complaint of an "incorrigible juvenile" — a call related to a minor who repeatedly disobeys a parent or guardian's direction, police records show.

Four days later, officers came to the house to investigate a "missing juvenile" complaint. Police returned to the house five more times in response to incorrigible juvenile complaints between Aug. 26 and Sept. 20, 2016.

On Sept. 21, the boy ran away from home. Police responded to the house eight more times between Sept. 22 and Nov. 15, 2016, including a call reporting that the boy struck his guardian, according to police records.

The alleged battery happened Nov. 3, 2016, when the boy's guardian confronted him about her suspicion that he was selling drugs. The boy was charged in juvenile court, the guardian said. He ran away from home again the same day and never came back. For months, his guardian didn't know where he was living. In January 2017, the boy's guardian was charged with child neglect, police records show.

Still, the boy's guardian was notified via email of the boy's progress at school. In April, she attempted to attend a meeting about the status of the teenager's individualized education plan. That's where she met Ciotta.
Unbelievable. What was Ciotta trying to do? Tame an ape?
Some of these teachers might deserve a little sympathy. This one won't get any from me, although unbelievably her cucked husband says he still supports her in spite of the impending divorce.