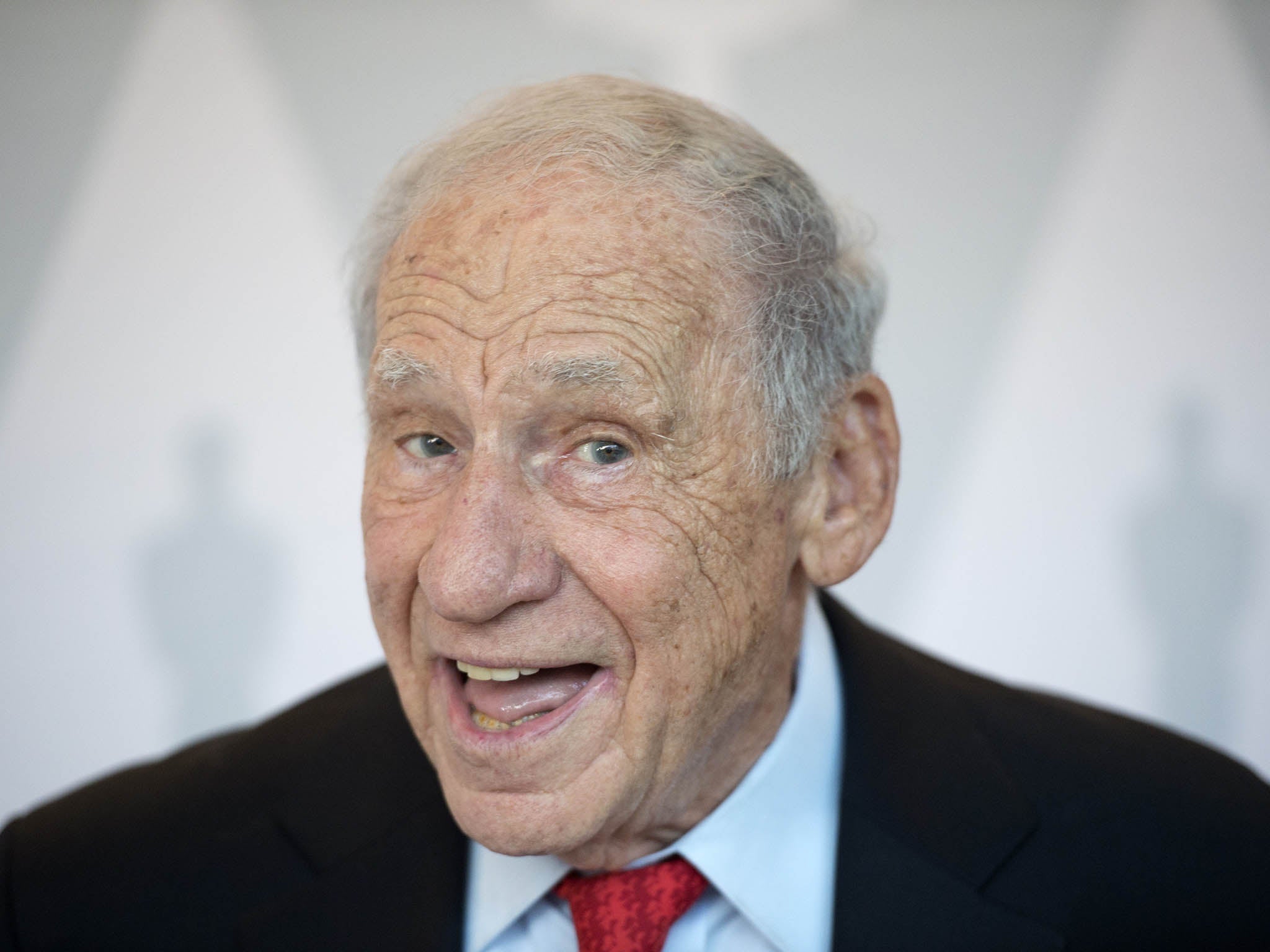 Since I only follow Hollywood through news stories, not through actual attendance at films or viewing on TV, all I know is that I read that TV comedy has become one giant Trump bash-fest.
It's nasty and mean. What I've seen on youtube isn't funny.
Mel Brook's brand of Jewish humor has never appealed to me, so I can't speak to his work either. I do know that political correctness seeks to silence anyone who opposes globalism. This isn't good on principle.
Society's "stupidly politically correct" sensibilities will lead to the "death of comedy", the veteran Hollywood comedian Mel Brooks has warned.

Brooks, known for his plethora of acclaimed comedy movies, said political correctness was becoming a stranglehold on comedians.

"It's not good for comedy. Comedy has to walk a thin line, take risks," he said.

"Comedy is the lecherous little elf whispering in the king's ear, always telling the truth about human behaviour."

The producer and director said that his iconic western parody Blazing Saddles could not be made in today's political climate.

The 1974 comedy western starring Cleavon Little and Gene Wilder featured a black sheriff in a racist town.

Brooks said it was the racial prejudice portrayed within the film that was the mechanism behind its cultural significance.

"Without that the movie would not have had nearly the significance, the force, the dynamism and the stakes that were contained in it," he said.

The director said he could find comedy in almost everything but conceded there were areas even he would not mine for material.

"I personally would never touch gas chambers or the death of children or Jews at the hands of the Nazis," he told the BBC's Radio 4's Today programme.

"Everything else is ok."

Among his many credits, Brooks – whose directorial debut The Producers won him an Oscar for best original screenplay – is one of only 12 people to have scooped an Emmy, a Grammy, an Academy Award and a Tony.
Styx is pretty excited about Mel Brook's comments. Twelve minutes: