Charles Payne was recently reinstated at Fox News on the same day that white host Eric Bolling was terminated. My July post on the Payne-Hughes affair covered the original allegations and suspension of Payne.
What's new is that the skanky adulteress Scottie Nell is accusing Charles Payne of raping her, whereas before he was merely pressuring her into adultery.
Frequent Fox News guest Scottie Nell Hughes has claimed Fox Business host Charles Payne raped her in a shocking lawsuit.

The suit, filed in a New York district court on Monday, claims that in July 2013, Payne 'pressured his way' into Hughes' hotel room before telling her 'you know you want this' and raping her.
After privately speaking to Fox lawyers about the supposed incident last year, the suit alleges, she was blackballed by the network, leading to her losing out on a job in the Trump administration.
And when she went public about the abuse, Fox released private emails between her and Payne in an effort to smear her name, the shock legal filing says.

Hughes, 37, has previously accused Payne, 56, of sexually harassing her and pressuring her into an ongoing relationship with the threat of taking away her appearances on Fox. Both are married.

But this is the first time the host – who presents Making Money with Charles Payne on Fox Business – has been accused of rape.

The suit, which was filed by attorneys Douglas H Wigdor, Jeanne M Christensen and Michael J Willemin, names Payne, Fox News and 21st Century Fox, among others, as defendants.

It alleges gender motivated violence, gender discrimination, retaliation and defamation.
It says that Payne and Hughes first started working together in April 2013, initially when he hosted Cavuto and then again as fellow panelists on Hannity.

It says that Payne offered to mentor Hughes in the months afterward, and that around July 9, Payne began pressuring her to give him her hotel room number over several hours.

She relented and agreed to a private conversation with him that night, the suit claims, but when he came to her room he began to sexually assault her, saying 'You know you want this.'
Despite Hughes repeatedly telling Payne 'no,' he continued and she stopped fighting back, fearing 'irreparable physical harm,' the suit claims.

'After he raped her, Payne disturbingly announced on his way out, "This changes things."' the suit says.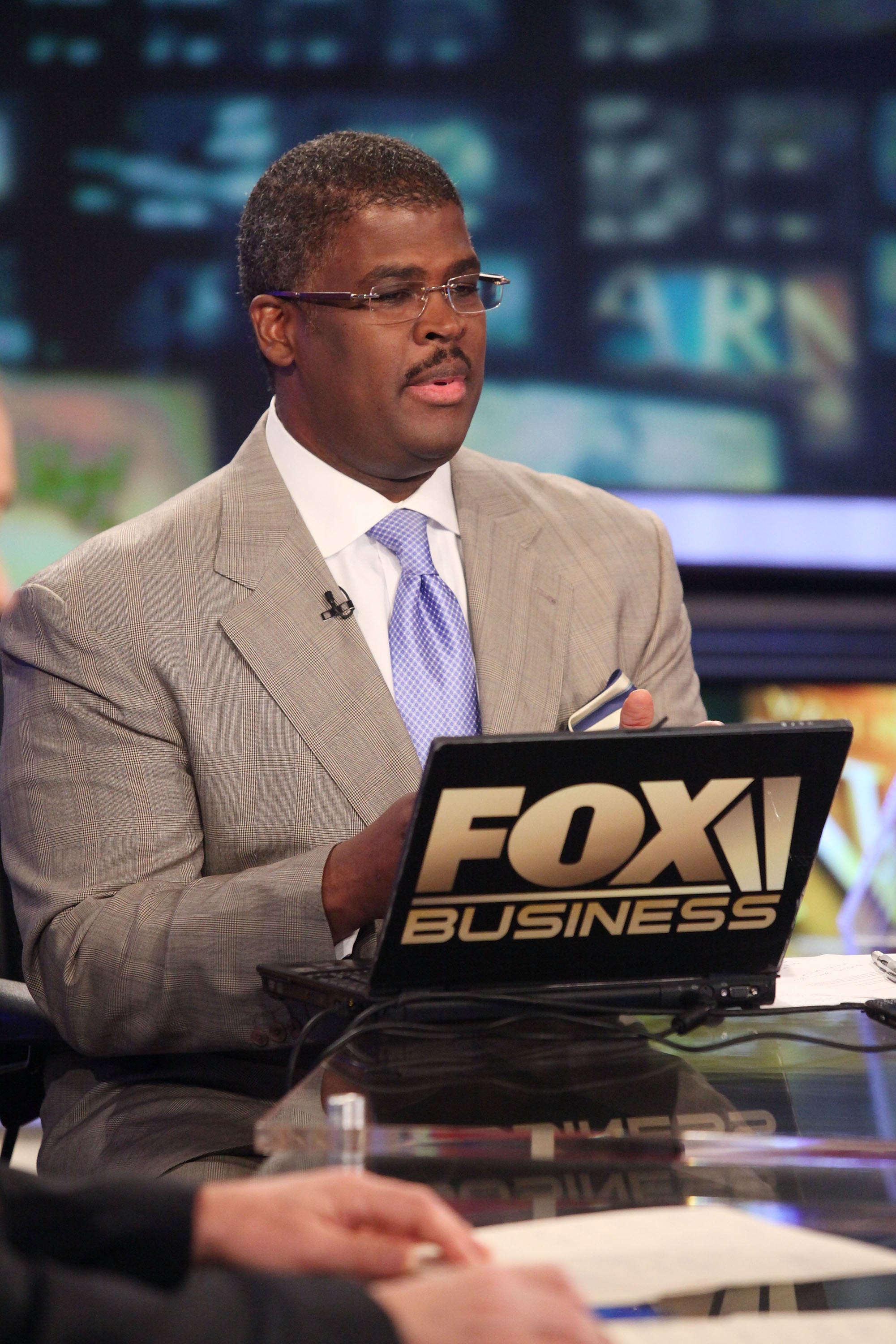 In the years afterward, Payne then pressured her into maintaining an affair by citing other 'relationships' between male Fox hosts and female guests, and told her that as a woman she needed a man 'to go to bat' for her, the suit claims.

He also suggested that he might be able to get Hughes the coveted 'contributor' status at Fox, which would mean she would be paid for exclusive appearances rather than commenting for free, according to the suit.

She had worked as a contributor for CNN during the presidential election.

The lawsuit claims that Hughes tried to shut down the relationship repeatedly, but that Payne responded 'angrily and violently' with 'profanity-laced tirades'.

The suit also claims that 'on several occasions, when Payne was angry with her, he forcibly grabbed Ms Hughes in such a way that bruises were left on her arms.'
Payne has previously denied the claims of sexual harassment made by Hughes as 'an ugly lie I vehemently deny to my core'.

When contacted about the new allegations, Payne's lawyer, Jonathan Halpern of Foley & Lardner LLP, said in a statement: 'My client Charles Payne vehemently denies any wrongdoing and will defend himself vigorously against this baseless complaint.

'We are confident that when the evidence is presented in this case, Mr. Payne will be fully vindicated and these outrageous accusations against him will be confirmed as completely false.'

After Hughes finally called an end to the relationship with Payne in June 2015, the suit claims, Payne threatened to drop her from Fox altogether.

And when she remonstrated, it claims, former co-president Bill Shine took the side of Payne, whom he favored.

Her appearances on Fox dwindled and she was finally cut off in March 2016, allegedly after Payne's wife complained to Shine about her husband's relationship with Hughes.

That blacklisting led to her losing several potential roles in the Trump administration, after it found out she was 'not bookable' on Fox, the suit says.

Her booker was told by someone at another network that other channels were avoiding her because she 'had an affair with someone at Fox and we were told not to book her.'
If I had the misfortune to be married to Scottie Nell, I'd dump the cheating mudshark.
Her story reeks of bullshit, but so does Payne's. They're both lying.
Fox needs to dump Payne at the same time that Scottie Nell's hubby dumps her. Everybody in this story stinks, including Fox.