One of Eric Bolling's accusers, Dr. Caroline Heldman, pictured above, has been reported as "married" to another woman professor, Danielle Dirks, since 2014. Heldman denies such a marriage, although does state that radical feminist Dirks is her best friend.
SOCIOLOGY PROFESSOR DANIELLE DIRKS.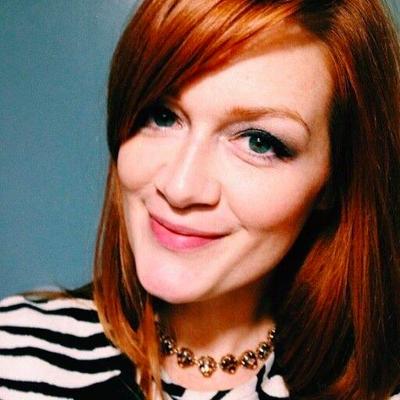 I smell man-hating feminists who are anti-rape activists (anti white male activists).
Watch on youtube as Bolling calls Heldman Dr. McHottie.
The above video must be at least a year or more old. The Fox News host in the video, Brenda Buttner, died on February 17, 2017. Anyone who considers this incident to be sexual harassment has their head screwed on wrong.
This piece from Heavy is the latest I could find on Dr. McHottie, Caroline Heldman. Heldman is an anti-Trump leftist professor at Occidental College.
"Bolling would also contact me via phone and text after shows, sometimes to apologize for his behavior (and then do it again), and sometimes just to talk. He said he wanted to fly me out to New York for in-studio hits and to have 'fun.' He asked me to have meals with him on several occasions, but I found excuses not to go," Heldman wrote (in part) on August 5.

"Once, he took me up to his office in New York, showed me his baseball jerseys, and in the brief time I was there, let me know that his office was his favorite place to have sex. I know other women have had similar experiences with Bolling, which means that lots of folks at Fox knew about his behavior well before 2017," Heldman continued.

Unsurprisingly, she faced a great deal of backlash following her post. In response — or seemingly so — Heldman updated the cover photo on her Facebook page. She used an email that she received that called her a "liar," though it was misspelled as "lier."
—
"Bolling was one of three men from whom I experienced sexual harassment and gender discrimination (the others being Bill O'Reilly and Woody Fraser). O'Reilly was creepy in person; told me 'when I was in college, professors didn't look like you'; then called me 'hysterical' during a show, edited the interview, and retaliated by never having me on his show again," Heldman wrote in her recent Facebook post.

Back in April, Heldman said she filed a complaint with Fox against O'Reilly. Hours later, O'Reilly was fired by the network, though it's unclear if Heldman's complaint actually had anything to do with that.
—
According to the Daily Mail, "Heldman is an advocate for rape victims and spearheads a campaign to do away with California's statute of limitations in rape cases."
Through his attorney, Eric Bolling denies any guilt.
Heldman is toxic, seeing sexual harassment everywhere. God help any male students in her classes.