AMBER WILLIAMSEN WILL BE 72 WHEN SHE'S LET OUT OF PRISON.

Is a 32 year long sentence a fair sentence for killing a black police officer in a drunken driving crash?
There are at least two factors working here, I believe.
1. The person killed was a cop, not a "civilian." That's going to up the sentence in my opinion. I also speculate that because he's black that the penalty will be more severe.
2. The drunk driver was a stripper. Her occupation contributed to her stiffer sentence in my opinion. She's also a blonde. I think that may have also contributed to her stiff sentence.
As far as I can tell, the typical penalty for drunk driving in Texas would be 10 years in prison, but that's just a rough estimate.
An exotic dancer who killed a police officer in a drunken crash has been jailed for 32 years.

Amber Willemsen, who was an assistant principal before she became a stripper, was on the wrong side of the road and two times over the legal limit when she drove into Officer Endy Ekpanya's patrol car.

The father-of-one, who was due to turn 31 two days later, died as a result of the collision.
ENDY EKPANYA AND FAMILY. THE COP WAS KILLED WHEN AMBER RAN INTO HIS CAR. THE WIFE APPEARS TO BE LATINA.

Willemsen, 40, had previously completed two years' probation for another drink driving offence committed in 2014.
She was convicted for intoxication manslaughter yesterday. She had previously been an assistant principal at an elementary school in League City, Texas.

During her trial, jurors were shown footage of Willemsen drinking vodka during her shift at Houston strip club The Ritz.
She was on her way home from work when the fatal collision happened.

Brazoria County District Attorney Jeri Yenne said, the Houston Chronicle reports: 'Endy Ekpanya took the hit for another citizen who was coming behind him. In his final act, he was protecting and serving.'

Addressing jurors during the case, KHOU reports, Willemsen said: 'There's no excuse for the tragedy. I've sat in jail and realized how completely selfish and reckless I've been.'

And she added: 'There was a time in my life when I was successful and wanted to help kids and was a good person.'

Ekpayna was the first Pearland officer killed in the line of duty in nearly 40 years after the June 12 tragedy.

His family and friends paid emotional tributes to him at his funeral in June, when hundreds of mourners paid their respects.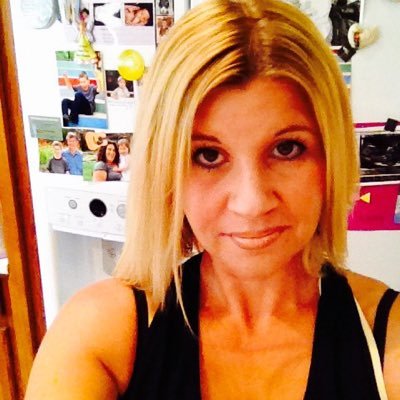 Lew Rockwell published an article in 2000 advocating the legalization of drunk driving. That libertarian position is probably not a popular one.