RABBI DANIEL GREER. GOD HAS LAID SOME TROUBLES ON HIS SHOULDERS.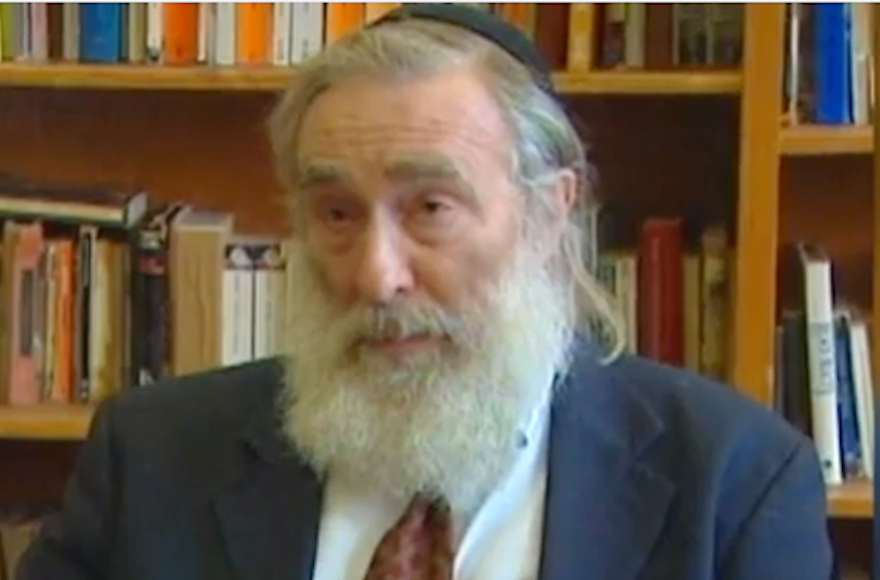 Oy vey! Woe is the poor Jew. Done in by accusations from another Jew.
Hey, I thought Jews always stuck together. Well, this time there's an exception. There's $20 million in play, too. So, read on and see what you make of this little drama.
A prominent Connecticut rabbi was charged in the alleged sexual assault of a minor two months after he was ordered to pay a civil judgment of $20 million relating to the same allegations.

Rabbi Daniel Greer, 77, the founding rabbi of the Yeshiva of New Haven, turned himself in to police Wednesday morning and was charged with second-degree sexual assault and risk of injury to a minor.

Eliyahu Mirlis of New Jersey, now an adult, claims the rabbi raped and sexually molested him hundreds of times when he was a minor and a student at the religious boarding school in the early to mid-2000s. Mirlis has urged media outlets that normally would not identify an abuse victim to use his name.

In May, a federal jury ordered Greer and the Yeshiva of New Haven to pay Mirlis $15 million in compensatory damages and $5 million in punitive damages.

Greer has denied the allegations and his attorney said he would appeal the civil judgment.

"Rabbi Greer has a long history of positive contributions to the New Haven community," Willie Dow said. "These charges are unfounded."

In addition to founding the Yeshiva of New Haven, Greer has served on the New Haven Board of Police Commissioners and as a chairman of the city's Redevelopment Agency, helping to revitalize New Haven's Edgewood neighborhood.
This video on Jews and homosexuality has only a few views and four comments, negative ones. There's no mention of the Talmud in the two and a half minute video, which makes it suspect as a source of information about what Jews think about older men having sexual relations with young Jewish boys. Apparently, homosexuals are accepted in Israeli society today.
This second video cites the Torah and thus claims that homosexual behavior is taboo.
I have no opinion on the guilt or innocence of Rabbi Greer. I will say that it's delightful to see Jews at each other's throats.