GREG HOWARD, NY TIMES. WHITE WOMEN DON'T PAY HIM ENOUGH ATTENTION.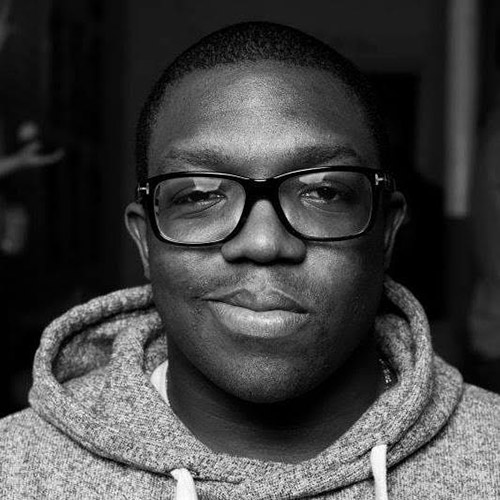 The black male may be King Kong of the jungle in Africa, but in the mean streets of New York City, he's just another monkey.
Monkey man Greg Howard can't stand that white women don't acknowledge his presence on the sidewalks of the city. He calls white women racist for ignoring him.
The New York Times is facing blowback on social media after publishing an essay by an African-American reporter who accused white women of racism for not ceding space on city sidewalks to black men.

In a Wednesday essay titled "Was That Racist," reporter Greg Howard singled out white women for forcing him "off the sidewalk completely" when walking toward him, not allowing a straight path.

"In seven years of living and walking here, I've found that most people walk courteously — but that white women, at least when I'm in their path, do not," Howard writes.

"Sometimes they're buried in their phones. Other times, they're in pairs and groups, and in conversation. But often, they're looking ahead, through me, if not quite at me," he continues.

"When white women are in my path, they almost always continue straight, forcing me to one side without changing their course. This happens several times a day; and a couple of times a week, white women force me off the sidewalk completely. In these instances, when I'm standing in the street or in the dirt as a white woman strides past, broad-shouldered and blissful, I turn furious," Howard said.

"After these encounters, I'm always left with questions. Why only and specifically white women? Do they refuse to acknowledge me because they've been taught that they should fear black men, and that any acknowledgment of black men can invite danger? Do they refuse to acknowledge me because to alter their route would be to show their fear? Do they not see me? Can they not see me?" he asks later in the essay.
Uh oh! We have an angry black man ready to blow his stack. Watch out New York City. Don't be on the sidewalks on Monday. I'm warning you.
Styx mocks the Negro way of thinking here. He points out that feminists in NYC demand all men get out of their way. Furthermore, with everyone on their phones, no one even knows that Greg is black, according to Styx.
The youtube comments on Styx video are great:
Jew York Times
—
I am a racist Nazi, and I'm damn proud of it too! 14/88
—
This is great. These liberals are inoculating everyone from the fear of being called racist, making it far easier to swell the ranks of white nationals.
—
Growing up in a 39% black city, I can tell you from experience, Blacks do not like to make way for white people, even if you are disabled, they dont give a FUCK.

Until you grow some muscle and have your head held up high and look these self absorbed inbred fucks in the eye, they will only then give you some space, otherwise they are always lookin at you like "mugfuggin kragguh" and expect you to be doing it for them.

They dont have any respect and they dont have any place in our higher trust society. I prefer being in higher white pop areas because we each have more respect for each other, more people smile at you and are courteous to people they dont even know.

And Styx you are wrong, it DOES have to do with race. They will demand you bend over because we are white, its that simple. It doesnt matter if you refuse to see race, because THEY DO.
—
I dislike these racist ass black people.

can africa be forced to have negative birthrates for about 50 years? perhaps then we might prevent ww3.

god I hate this time.