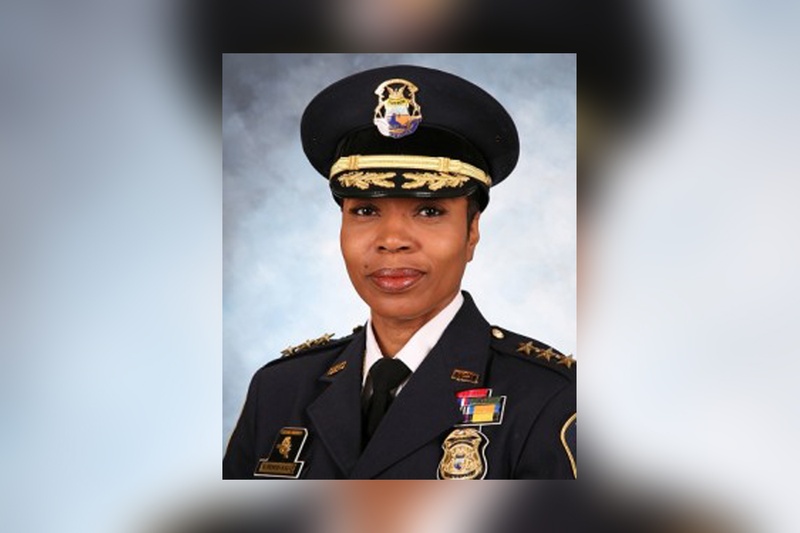 Damn, I did some heavy trolling with the title of this post. If a SJW stumbles upon this one, there's going to be somebody's head exploding.
Getting serious, there are no black women in the population that possess the intelligence, drive, and dedication to deserve the job of Dallas police chief.
This bullshit diversity hire is intended to make white and Latino cops quit in disgust. (((They))) want a nonwhite police force for when the race war comes.
DALLAS — Detroit Deputy Chief Ulysha Renee Hall has been chosen as the new police chief of the Dallas Police Department, sources tell CBS Dallas/Fort Worth.

"I am honored to be chosen to lead the Dallas Police Department at this critical time in its history," Hall said in a statement. "I look forward to building on the successes of the past, preserving community trust and ensuring the safety of our officers and the entire Dallas community."

Hall is the first woman to serve as police chief in the department's history.

Dallas Mayor Mike Rawlings celebrated the news with a post on Twitter saying, "Pleased to welcome our new @DallasPD Chief of Police U. Renee Hall."
Me bad!
There were seven candidates vying for the position and interviews just wrapped up, CBS DFW reports. City manager T.C. Broadnax had said he was happy to get input from residents during a public meeting with the candidates, but ultimately the decision was his.

Hall has a bachelor's degree in criminal justice from Grambling State University and master's degrees in security administration and intelligence analysis from the University of Detroit Mercy. She is also a graduate of the FBI National Academy.

She was one of two women under consideration to be the next Dallas police chief, along with Seattle Deputy Chief Carmen Best. Under Hall's leadership in Michigan, the city of Detroit experienced a 40-year low in homicides and double-digit reductions in violent crime for three consecutive years.

Hall is expected to begin her job as the new Dallas police chief on September 5.
At the big public university in San Antonio, I saw disaster after disaster occur when dumb woman and nonwhites were put into positions of responsibility. The odd thing is that my woman department head was very smart, hard working, and competent, but she couldn't rise any higher than department head. I think the reason is that she would have made the dummies look bad if she had been made a Dean or Vice-President.
The Nagger in Dallas is going to f*** up worse than you can imagine. It won't be pretty. Now's a good time to get out of Dallas, if you can.