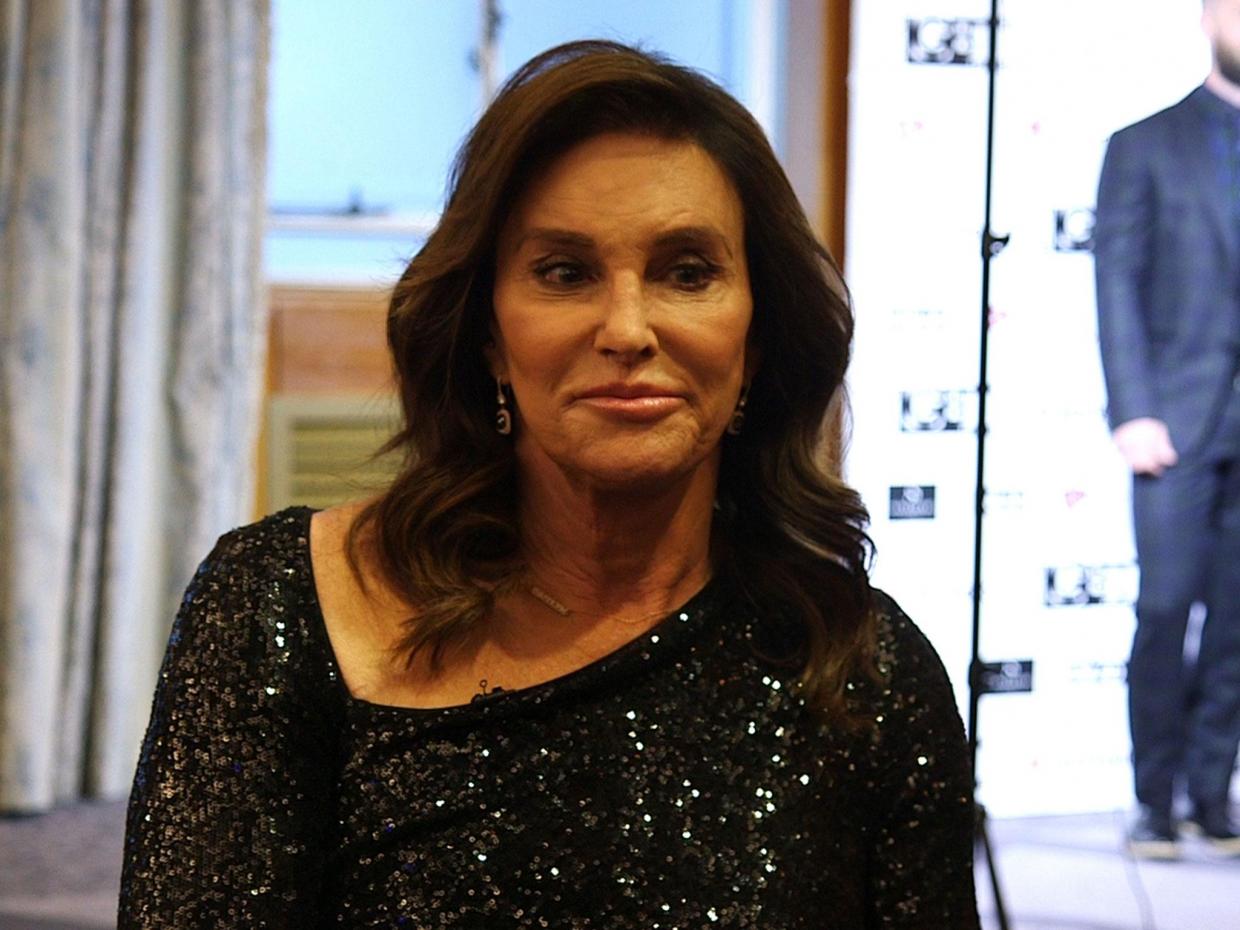 Former Olympian and TV star Caitlyn (formerly Bruce) Jenner may run for the United States Senate from California.
As Ann Barnhardt says of politicians, they're all psychopaths. So why not have a real crazy in the Senate to go along with insane McCain and the rest of the fruits and nuts.
Caitlyn is a Trump supporter, so maybe he (I'm not calling Caitlyn a she because of his male chromosomes) can help drain the swamp by replacing a Democrat Senator from California.
Excerpt from The Independent
It is no secret the line between celebrity and politics is becoming increasingly blurred in America. Not only is the sitting President a former Apprentice host, WWE Hall of Famer and infamous property tycoon but Kid Rock just dropped a massive hint he will be running for the senate.

Caitlyn Jenner is now following suit and considering running for the US Senate to represent California.

The Olympic gold medallist and transgender activist, who is a lifelong Republican and formerly expressed support for Donald Trump, said she had a keen interest in politics.

"I have considered it. I like the political side of it," Jenner said in a radio interview with New York's AM 970 which was broadcast on Sunday.

The 67-year-old, who is a politically conservative Christian, said she planned to make a choice within the next six months or so.

She said: "I got to find out where I can do a better job. Can I do a better job from the outside, kind of working the perimeter of the political scene, being open to talk to anybody? Or are you better off from the inside, and we are in the process of determining that."

​The transgender icon is a supporter of President Trump which is likely to curry her little favour in a state where the mogul-turned-politico lost by more than four million votes. However, she has publicly rebuked the President for his regressive transgender bathroom policy and been working to make the Republican Party more inclusive towards the LGBTQ community.

Jenner publicly revealed she was transitioning in 2015, saying, "For all intents and purposes, I am a woman."

Since coming out as transgender, Jenner has arguably become the most famous openly transgender woman in the world. She has also fronted an E! reality show I am Cait and continued to make appearances on Keeping up with the Kardashians along with her ex-wife Kris Jenner, children Kendall and Kylie Jenner and stepchildren Kim, Khloe, Kourtney and Rob Kardashian.

The California Republican Party is famed for electing celebrities – most notably President and former Governor Ronald Reagan, former Governor Arnold Schwarzenegger and former Carmel Mayor Clint Eastwood.

Another example of the spheres of celebrity and policy colliding includes Dwayne "The Rock" Johnson's apparent political aspirations. The actor's 2020 presidential campaign has just been filed with the Federal Election Commission (FEC).