THE ISLAMIC FUTURE FOR AMERICAN WOMEN.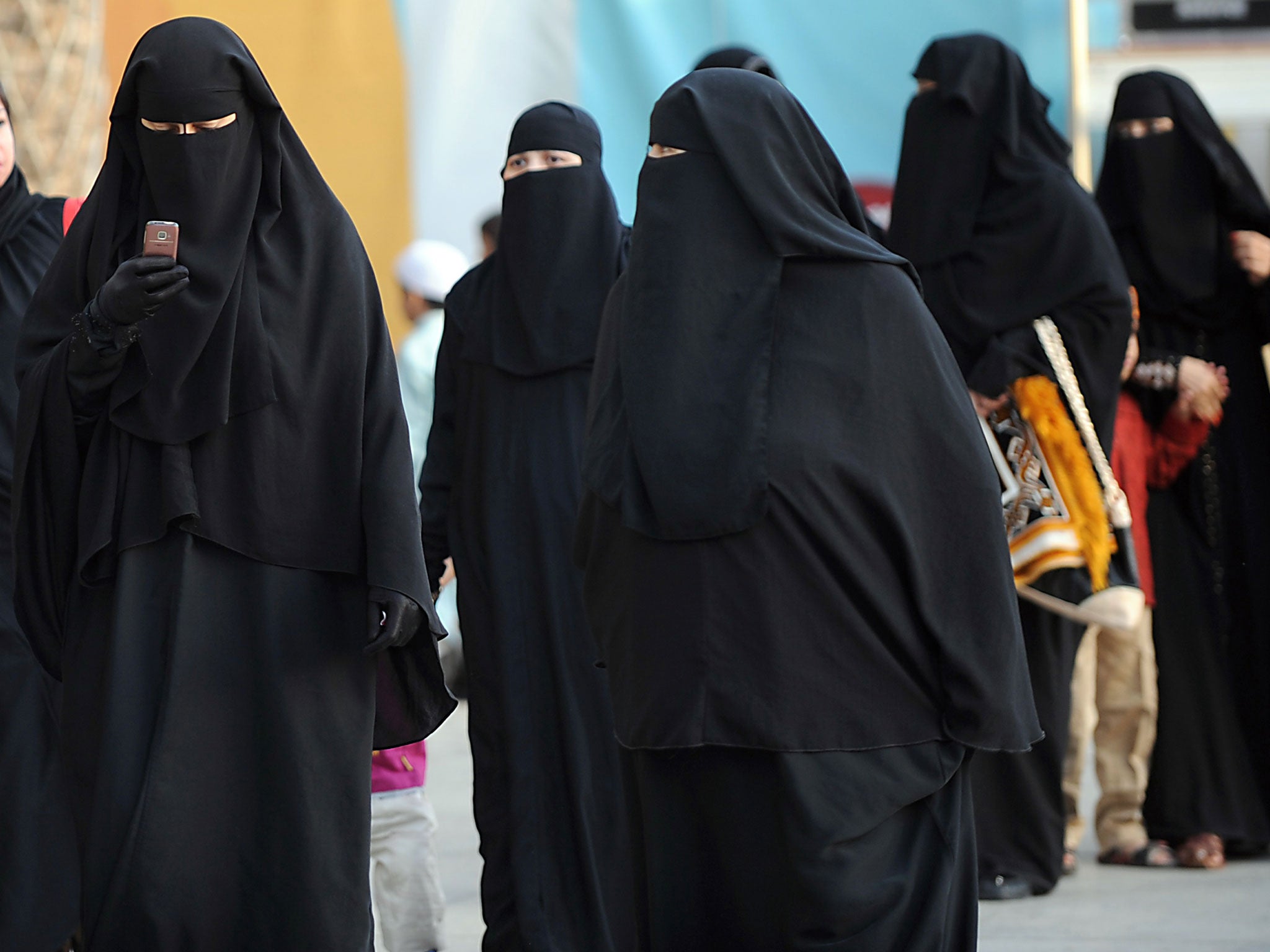 The story of a Saudi girl in a miniskirt is the number 1 trending story on the New York Post right now.
Who cares that the Musloid tyrants demand that women dress in robes with eyeslits in their neck of the woods.
What we should care about is the mass importation of these woman haters into the West.
At my former university, the President made a big push to hire more Muslims. Virtually all of them would say in private, "All American women are sluts." A good percentage of them would add that "They need to be a**-raped."
A sane country would permanently ban all Muslims from taking up residence.
Excerpt from the New York Post
DUBAI, United Arab Emirates — A young Saudi woman sparked a sensation online over the weekend by posting a video of herself in a miniskirt and crop top walking around in public, with some Saudis calling for her arrest and others rushing to her defense.

State-linked news websites reported on Monday that officials in the deeply conservative Muslim country are looking into taking possible action against the woman, who violated the kingdom's rules of dress. Women in Saudi Arabia must wear long, loose robes known as abayas in public. Most also cover their hair and face with a black veil, though exceptions are made for visiting dignitaries.
The video, first shared on Snapchat, shows her walking around an empty historic fort in Ushaiager, a village north of the capital, Riyadh, in the desert region of Najd, where many of Saudi Arabia's most conservative tribes and families are from.

Competing Twitter hashtags emerged, with one demanding the woman's arrest and another asserting that freedom of dress should not be a crime.

Ibrahim al-Munayif, a Saudi writer with more than 41,000 followers on Twitter, wrote on his official account that allowing people to disobey the law leads to chaos.

"Just like we call on people to respect the laws of countries they travel to, people must also respect the laws of this country," he wrote.
When Musloids migrate to the West, we've seen ample evidence that they do not want to be subject to Western customs and Western law. Thus, it's not clear, except for the threat of arrest and/or rape, why Westerners traveling to the Middle East should follow their customs.