NIKKI YOVINO. ADMITTED TO CONSENSUAL SEX WITH TWO NEGROID FOOTBALL PLAYERS AT SCHOOL PARTY.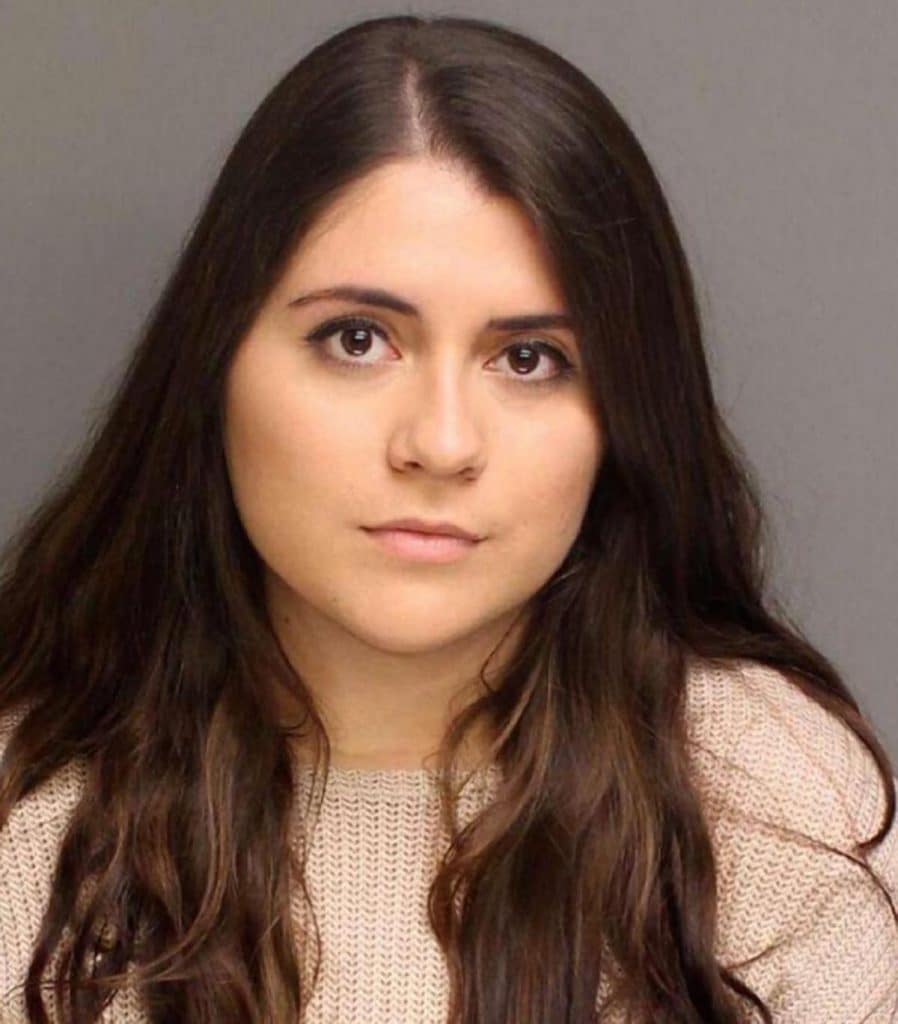 In previous posts about the shifting stories told by Nikki Yovino, the press has been quoted as saying that Nikki admitted to police that her group sex session with two Negroid football players was consensual, after filing a police report claiming that she was raped.
Her lawyer is doing what any good defense attorney is doing–trying to get his client off.
A former university student accused of lying about being raped by two university football players is seeking to have the charges against her dismissed.

The Connecticut Post reports former Sacred Heart University student Nikki Yovino filed an application in court Friday saying she's suffering from a psychiatric disability.
The 19-year-old South Setauket, New York, native will undergo a psychological evaluation. A judge will decide whether she qualifies for a pretrial diversionary program. If she qualifies and completes that program she could have the charges dismissed.

Prosecutors say they'll contest Yovino's request. They previously offered her a plea deal with a two-year prison sentence.

Yovino accused two Sacred Heart football players of sexually assaulting her during an October party. The players said the sex was consensual. Police say Yovino later admitted making up the allegations.

Police allege Yovino lied because she was worried another student would lose romantic interest in her when it became known she had sex with the two players.

Her lawyer said last month she stood by her account that the two players from the university in Fairfield sexually assaulted her in a bathroom during an off-campus party.
The New York Post picks up the backstory that Fox omits.
Police said Yovino told them on Oct. 15 that she attended a Sacred Heart football club party and claimed two men took her into a bathroom and sexually assaulted her.

"I don't want to be in here, I don't want to do anything," she claimed to have told the men. "My friends are waiting for me outside, let me go outside."

Both men admitted having sex with Yovino, but claimed it was consensual. Witnesses also told police that it appeared the teen went into the bathroom willingly with the men.

"She admitted that she made up the allegation of sexual assault against (the football players) because it was the first thing that came to mind and she didn't want to lose (another male student) as a friend and potential boyfriend," according to the affidavit. "She stated that she believed when (the other male student) heard the allegation it would make him angry and sympathetic to her."
There's a good bit of writing on the Internet sympathetic to the Negroid football players. I don't care about them. They need to be taught to keep their paws off white women.
But Yovino does deserve jail time and then shunning by the white community. She crossed the color line in a quickie group sex setting.
Actually, in the recent past that would have been enough to see her tarred and feathered and run out of town. Since that's not politically correct anymore, let's see her do hard prison time.