EL DORADO JANE DOE. MURDERED BY HER BLACK BOYFRIEND IN 1991. WHO IS SHE?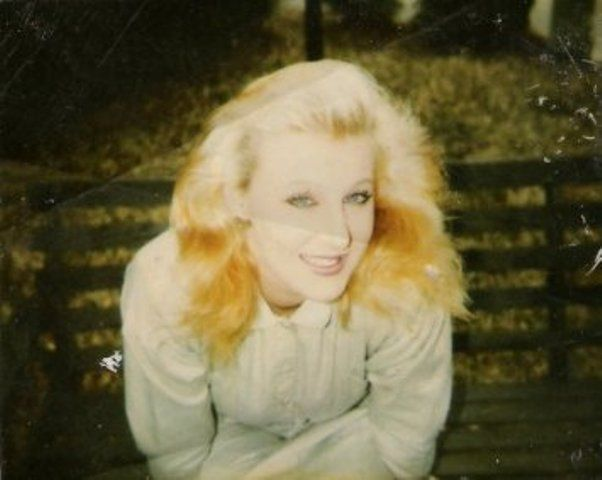 The world knows her as El Dororado Jane Doe, a white stripper/prostitute with a taste for dark meat who met her untimely death at the hands of her Negro boyfriend/pimp. Her real name remains a mystery, but cold case detectives seem to have their heads wrapped around the idea that she needs to be identified to give closure to someone, somewhere.
Doe's story offers a lesson for those women willing to absorb it.
The basic facts of the story can be discerned in this excerpt from Wikipedia:
El Dorado Jane Doe is the name given to an unidentified American woman and identity thief estimated to be between eighteen and thirty years of age who was murdered on July 10, 1991 in El Dorado, Arkansas in Room 121 of the now torn down Whitehall Motel. The Jane Doe used multiple names while alive, including Mercedes (which is how her friends knew her), Cheryl Ann Wick (which was the name on the identification card found on her), Kelly Lee Carr, Kelly Karr, Shannon Wiley, Cheryl Kaufman and Sharon Wiley; none of which were found to be her real name. She was known to have lived in various states prior to her death, including Texas and Louisiana, and was alleged to have worked as a prostitute. While alive, Mercedes had shared varying accounts of her past suggesting that she had been arrested in the past, had one or two children and had possibly been involved in a bank robbery on the East Coast.[1] Her murderer was identified as her ex-boyfriend and alleged pimp James McAlphin and he was quickly convicted but her true identity remains unknown as of May 2017.[1]

—
Mercedes met James McAlphin while in Dallas. They would begin a relationship sometime after which would often land Mercedes in the emergency room to treat injuries suffered at the hands of McAlphin. Before McAlphin, Mercedes had been involved with men named Tyronne and J. D.[1]
In June 1991, Mercedes finally left McAlphin and moved in with a friend named Andrea Cooksey. McAlphin continued to reach out to Mercedes threatening her after the move out. On July 10, he managed to get Mercedes to come over to his room at the Whitehall Motel with an offer of money.[1]

A neighbour, Roy Charles Menon, witnessed part of the interaction between Mercedes and McAlphin that night when he stopped by to ask for the return of some cassette tapes he had lent. Mercedes had indicated to Menon that he should talk to McAlphin and attempted to leave going out into the parking lot before McAlphin stopped her and hit her. Crying "get back in the room, bitch," he would drag her back into the room as Menon left. From next door, Menon would hear the two arguing back and forth before a gunshot ended the dispute. Witnesses would then see McAlphin flee, getting into his vehicle and speeding off.[1] [3]

McAlphin was soon arrested and charged with first degree murder and second degree battery. He denied killing Mercedes claiming she shot herself committing suicide and he only hit her. The police dismissed his claim. McAlphin further refused to identify the decedent unless the police did something for him only saying he had met her mother and sister when they visited from Florida.[1]
Let's pick up the story from an article last year in HuffPo:
As detectives worked to identify Mercedes, James McAlphin entered a plea agreement with the prosecutor. He pleaded guilty to second-degree murder in exchange for a sentence of 15 years.

"Cost me 13 years of my life," McAlphin said. "Went in at 26, came out at 40. Guess everything [that] looks good, ain't good."

McAlphin has spent most of his adult life in jail and has a criminal record that "reads like an encyclopedia," Phillips said.

Though he said he won't reveal Mercedes' true identity unless he's paid, he did share some details about her, which may or may not be true.
JAMES MCALPHIN. STILL IN PRISON ON DIFFERENT CHARGES.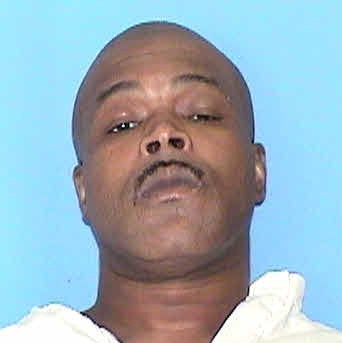 Detectives don't believe any of the so-called facts that McAlphin has shared. They believe that not only is he after money to reveal Doe's identity, but also seeks to bargain his way to some other benefit. Hell, he may not even know who she really is.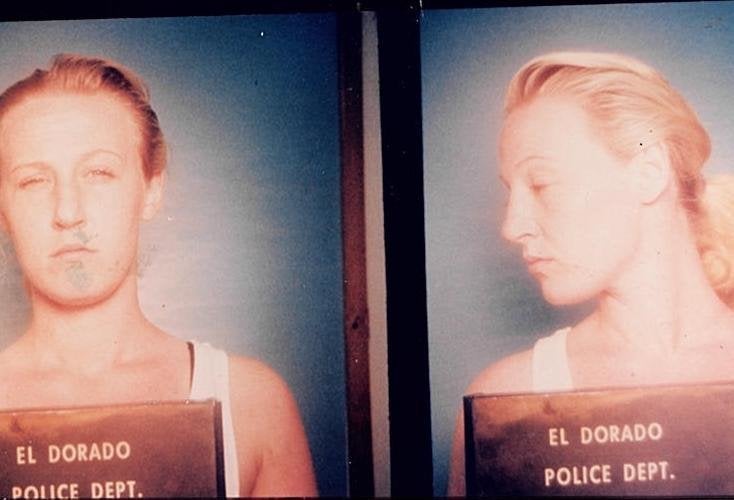 Anyone with information about this case is asked to contact Lt. Cathy Phillips at 870-881-4810. Anyone wishing to remain anonymous may provide information by calling El Dorado Crime Stoppers at 1-870-863-4636. Additional information can be found at eldoradojanedoe.wix.com and facebook.com/ElDoradoDoe.