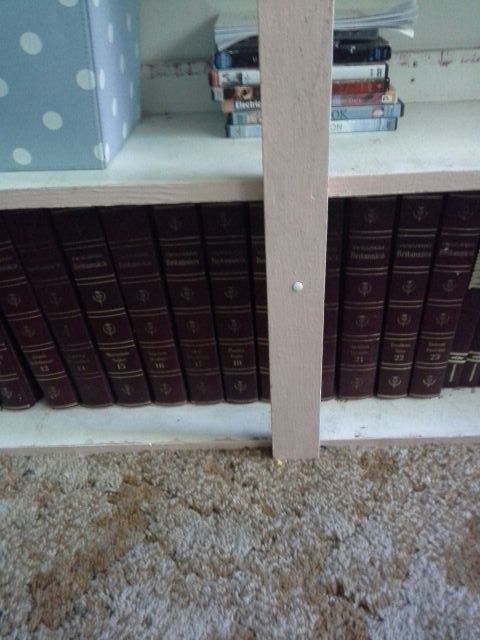 When people move out of the apartment complex where I'm housed they often put out good furniture, electronics, washers, dryers, beds, and so forth next to or in the dumpsters.
Last week I fished a complete set of the 1971 edition of the Encyclopedia Britannica out of the dumpster. I had a 1960 edition which was destroyed by my house fire. The books saved from the dumpster are similar in appearance. I've posted a picture of what they look like above.
There's around 24 volumes of dense reading in each book. They're heavy too. I could only realistically carry a few volumes at a time from the dumpsters up the stairs to my apartment. They probably weigh about five pounds each. Taken together, there must be at least several million words or more in the set.
Volume 11 covers Halicar through Immingham.
There is no entry in this volume for the word "Holocaust."
Following the brief entry for Holmium, the next entry is for Holography.
Encyclopedias follow alphabetical order. The entry after Holmium should be Holocaust. It's not there.
Currently, we are told that the Holocaust was the defining event of the 20th century. We are told that we must make it up to the Jews for all eternity, even self-genociding ourselves because of our evil nature.
The Encyclopedia Britannica was the authoritative source for information for the early years of my life, and indeed for many decades, if not centuries. The cover dates the books as going back to 1768. If the Holocaust were a true, recognized historical event there would be an entry for it in the book.
My recollections of high school and college history are that the Holocaust was not taught at all.
It seems that the Holocaust hadn't been invented yet.
Today, I'm sure that every encyclocpedia has an article for the Holocaust. It's a big industry. There are monuments and museums.
But somehow between the 1940s and 1971, no one had yet discovered the Holocaust.
The only reasonable conclusion is that the Holocaust is a work of fiction, designed to enrich Jews, protect Israel, and provide cover for the extermination of the evil white race.
If you're inclined to disbelieve me, grab an old enclopedia when you find one and look up the term "Holocaust." It won't be there.
I'm not sure what year the fictional Holocaust narrative was created or who specifically created it. I suspect that it came out of someone's fervid imagination in the latter part of the 1970s. If I come across another set of encyclopedia books from a later date, I'll check it for an entry for the Holocaust.