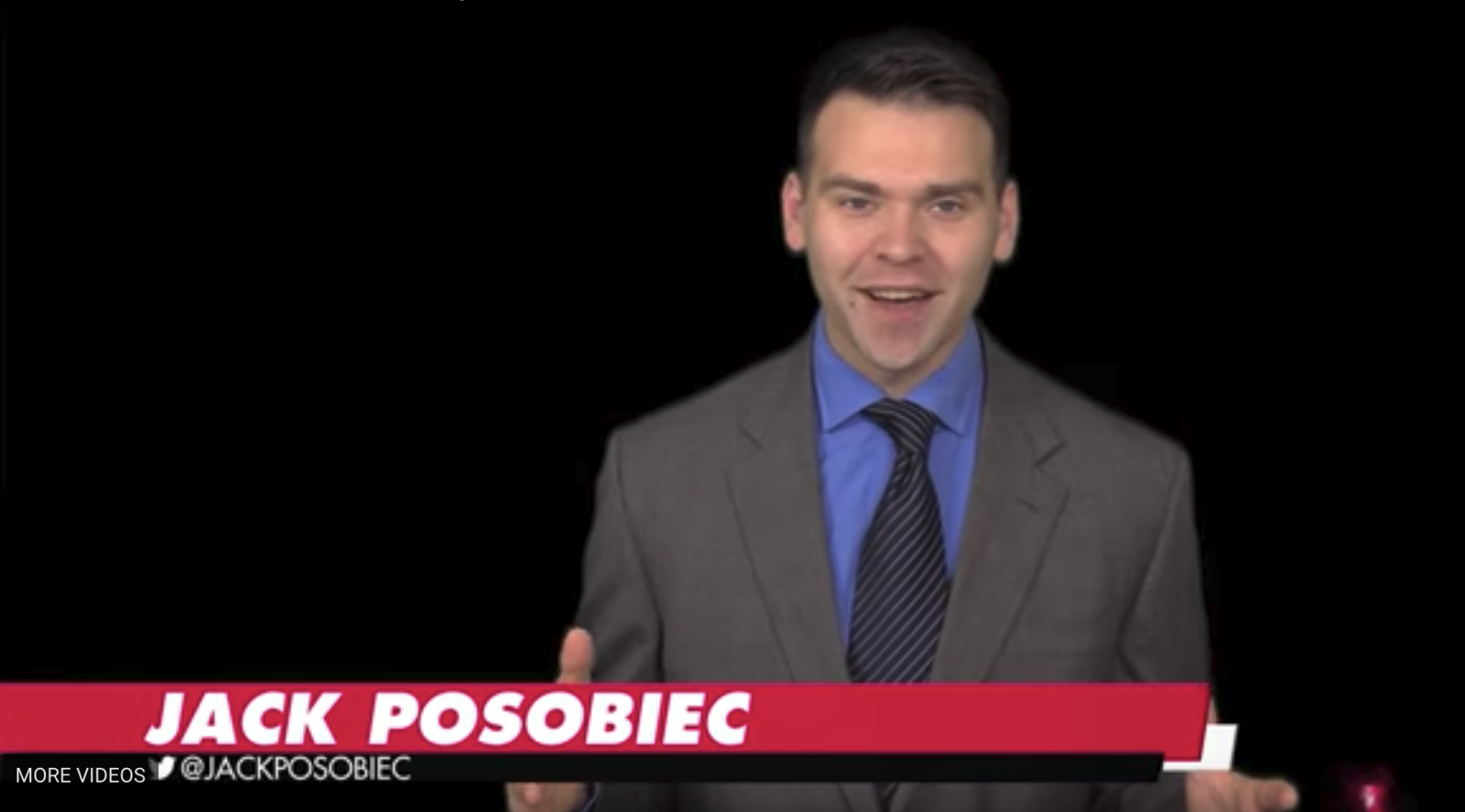 Prominent Trump supporter and journalist Jack Pesobiac has been called out as a liar by Andrew Anglin at the Daily Stormer.
I've published one post that featured Posobiac. That was when he disrupted the Trump assassination play in Central Park with (((Laura Loomer.))) These two alt-light figures did something worthwhile in my opinion when they used the left's tactics against them.
However, although I've used some of Pesobiac's Tweets in different posts, I've been very careful to rarely use him as a news source. That's because I noticed a few weeks ago that a number of his "scoops" and "exclusives" turned out to be incorrect.
I formed an opinion at several weeks ago that either he was lying by making things up or he was being fed garbage by his "sources."
Yesterday, Anglin, in a long article, called out Pesobiac as damaging to the Trump movement because Pesobiac falsely claimed that HansAssholeSolo, the source of the Trump body slamming CNN meme, was 15 years old.
I've condensed Anglin's post down to the essence. Read the whole article if you've previously been a Pesobiac follower.
"Ratfucker" is a term for someone who uses dirty tricks to manipulate politics.

Twitter personality Jack Posobiec (@JackPosobiec) is a ratfucker.
—
I believe that Posobiec made this up, outright. It is possible that someone from CNN could have leaked this information to him for disinformation purposes, but if that were the case, why is he not now coming out with that information? Surely, CNN leaking disinformation to him would in itself be a story, no?
—
And was his intention here really to help Team Trump?

We can't know his personal motives, of course, but there is very little positive that could have come from this, and such a large potential negative in giving CNN the opportunity to distort the entire discussion. And of course, the main beneficiary here was his Twitter feed.

Jack Posobiec's Twitter Feed: Anatomy of a Ratfucking Hoax Machine
In the time since Trump's victory, Posobiec has gone from being a clever dirty tricks operator to being a chronic liar and hoaxer, using falsehoods simply to give himself an edge in the new media landscape.

Having observed him more closely than I otherwise would have over the last two weeks, I have found that he is using an absolutely absurd strategy to promote himself on Twitter: basically, he makes up all kinds of things which he believes to be non-falsifiable, while claiming the information comes from insider connections he has.

He is using several measures to decide what to make up.

Plausibility – He makes claims that could come true and thus bolster his credibility and his image as a man with reliable insider sources.

Unfalsifiability – He continually decides which rats to fuck based on an inability for the claims to be proven false, in the case that they do not turn out to be true. This generally involves making a prediction, but framing it as "sources are telling me…"

Sensationalism – The claims must be scandalous in order to get those retweets.
—
Following the HanAssholeSolo ratfucking attempt by Jack Posobiec, I think it is now absolutely fair to say that this man is a liability who is actively harming the entire spectrum of the Trump movement with his self-serving lies and hoaxes.

I encourage you all to follow Posobiec on Twitter and call him out as a ratfucker whenever he makes these "insider" claims. Maybe he will stop it, maybe he won't – but if he doesn't, then he needs to get the reputation of being #RatfuckerJack so that the events of this week are not repeated.

In the future, whenever there is a rumor that can be traced back to #RatfuckerJack, do not take it seriously and do not spread it.
I took a quick look at Jack's Tweets. So far, there's no reply to Anglin that I saw.