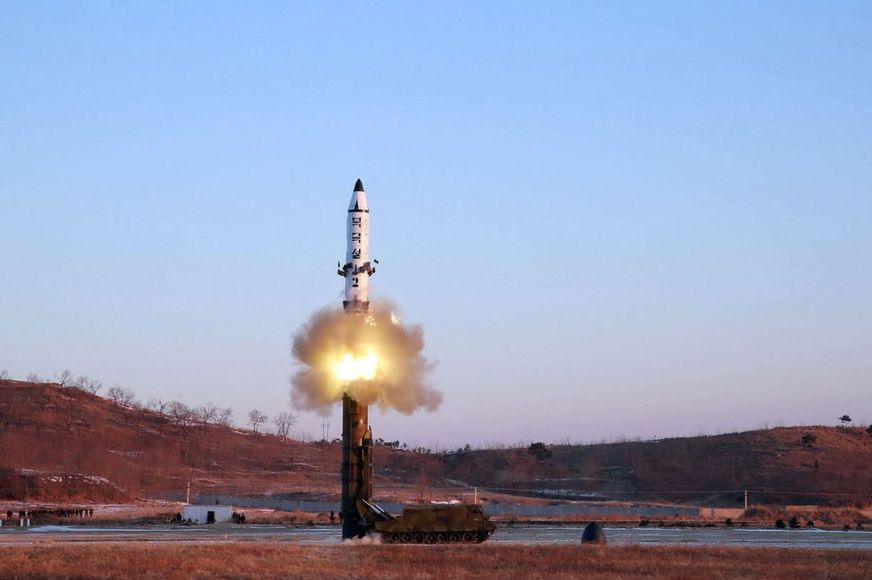 The BBC offers the best coverage I could find of the new North Korea instigated missile crisis that hangs heavy in the air on the Fourth of July in the United States.
Simply reporting that Kim Jung Un has launched another missile has become a regular habit for the media. The question is what options are open to the West, if we believe that the threat is real and not fake news.
If Kim Jong Un were located in the Middle East and not in Asia, American missiles would already be taking him out at the urging of Israel.
Excerpt from the BBC
North Korea has fired an intermediate range missile in the direction of Japan, US military officials said.

The land-based missile was fired from near Panghyon airfield, and flew for 37 minutes before landing in the Sea of Japan, said the US Pacific Command.

Japan has lodged a protest and PM Shinzo Abe said the launch "clearly shows that the threat has grown".

Pyongyang has increased the frequency of its nuclear and missile tests in recent months, raising tensions.

South Korea said Tuesday's projectile was launched at 09:40 local time (00:40 GMT) and flew about 930km (578 miles).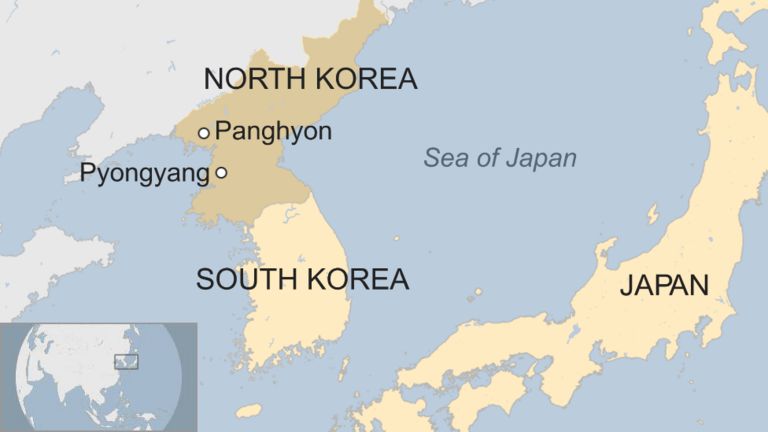 President Trump has responded via his favorite means of communication, Twitter:
Mr Trump had earlier called Mr Kim a "pretty smart cookie".

He has also repeatedly called on Mr Xi to pressure North Korea to end its nuclear and missile programmes. Beijing is Pyongyang's closest economic ally.

The latest missile launch comes a day after Mr Trump spoke on the phone separately with Mr Xi and Mr Abe about North Korea. The leaders reaffirmed their commitment to a denuclearised Korean Peninsula.

In South Korea, recently-elected President Moon Jae-in has called for an emergency meeting of the country's security council.

Mr Moon also met with US President Donald Trump last week, with the US leader warning Pyongyang of a "determined response".

The US recently started setting up its controversial Terminal High-Altitude Area Defense (Thaad) system in South Korea, which is aimed at protecting against North Korean missiles.

Neighbours such as China have objected to it as they believe it undermines their security and the regional balance.

On Tuesday, Mr Xi and Mr Putin reiterated their opposition to Thaad, reported Chinese state news agency Xinhua.
ABC Australia lays out Trump's options.
If Mr Trump chooses to take out the nuclear sites and testing facilities then it risks a full-scale war in North Asia.

North Korea is likely to hit South Korea and case massive casualties with conventional artillery. Then it's possible it may fire nuclear weapons at South Korea or Japan.

The other complicating factor is how China will respond.

Will it go in and occupy North Korea and threaten confrontation with America and South Korea?

China won't tolerate a volatile state on its border, a possible humanitarian crisis on its border or a pro-US regime in place of North Korea.

Serious decisions and consequences will have to be weighed up in the coming days and weeks.
Experts believe that Kim will have the ability to strike the U.S. within four years. Trump has said no way.
So far, Kim is winning.