A white woman is trying to save Africa's lions, but the local tribesmen are intent on killing the magnificent creatures.
Condensed from the BBC
Amy Dickman has had a number of narrow escapes during her years working with big cats, but her closest shave came when tackling lion-killing warriors.

It was late evening and Amy Dickman was walking through the bush to a household she suspected was celebrating a lion kill.

"It was dark but I suddenly got the feeling I was being watched," Dickman recalls. "I was concerned that a big cat might be lying in wait."

For a brief moment the moon appeared from behind the clouds, illuminating the landscape.

"I realised I was surrounded by young men carrying spears. Then it went dark again. I was terrified," she says.

This was Dickman's first encounter with warriors from the Barabaig – a community with a history of killing non-Barabaig people and still widely feared.
Amy had a moment of race realism. At least her response was correct: terror.
What they hadn't realised was that the Barabaig were on high alert, due to a power struggle with the Maasai, with accusations of cattle rustling flying between the two sides.

After the moonlight revealed the circle of warriors with raised spears, one of Dickman's assistants hastily called out: "We're just doing research, there's no problem!"

"Thankfully they realised we were bumbling around like buffoons and weren't a threat," Dickman says. "They agreed to come and talk to us at our camp."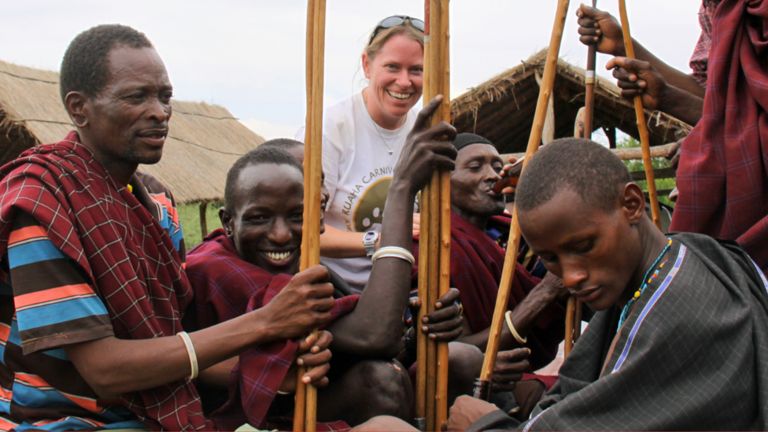 "Lions were viewed as vermin," Dickman says.
Killing a lion provided a warrior with both wealth and status.

"We had found a lot of lion carcasses with the right paw cut off," Dickman says.

"It turns out warriors take the central claw to the witchdoctor who agrees a price in cattle that they can collect from nearby households. They can get around 20 cattle for one lion, which is worth $4,000."

Dickman began collecting data on the number of lion kills and was staggered by the results.

"In 2011, 37 lions were killed around just one village we were working in. That was equivalent to half the wild lions trophy-hunted across the whole of Africa in a year."

But Dickman's team began to make progress. They reduced attacks on livestock by reinforcing thornbush cattle enclosures with wire and introducing specially bred guard dogs.

"Dogs weren't really valued there at the time. The idea you could train dogs was quite alien to them," Dickman says.

"I remember telling our camp dogs to sit in Swahili while talking with some locals and the meeting ground to a halt. They wanted to know where I had got the magic dogs from, dogs that could speak Swahili."
Wow! Africans are so primitive they don't know that dogs can be trained to understand human speech and obey commands.
Yet, if these primitives were to make it into Europe, they would be welcomed.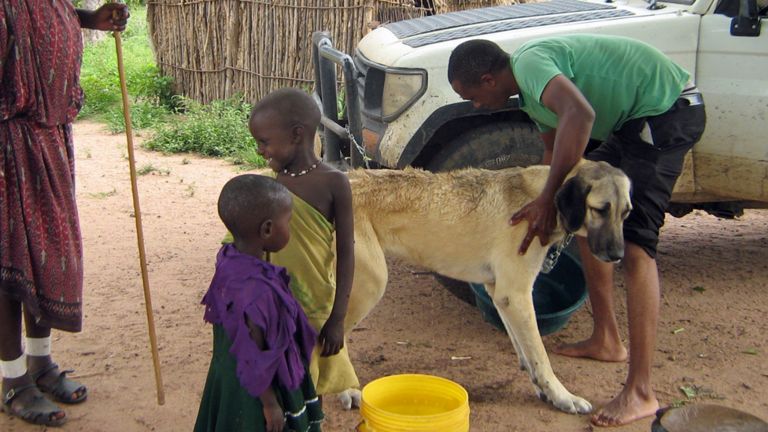 They introduced a handful of Anatolian dogs, which were first bred for guarding livestock in Turkey, but had been used successfully by the Cheetah Conservation Fund (CCF) in Namibia, where Dickman had worked for six years.
Amy Dickman seems like a nice woman, but her safety is imperiled by the African wildlife, including the two-legged variety.
She's trying to do work that is better left to men. Am I wrong?
I fear that she will be in the news again, in the form of an obituary, killed by the primitives.