CARMEN PONDER. THE "BLACK BITCH" IS UNDER ARREST.

Who would have guessed that Carmen Ponder is a beauty queen? Not me.
Who would have guessed that the charges leading to her arrest for a road rage incident would be dropped.
That old black privilege has everyone under its spell, it seems.
Let's take a guess: Carmen Ponder sues the city next week.
A Texas police chief abruptly resigned Monday following the fallout after the arrest of a black beauty queen in May.

The mayor announced Commerce Police Chief Kerry Crews had resigned during a city council meeting where the law firm that conducted the investigation presented its findings, FOX4 reported.

Carmen Ponder, who was crowned Miss Black Texas 2016, accused Crews of calling her a "black b—h" outside a Walmart and for allowing his 14-year-old daughter to drive a vehicle.

The 23-year-old was charged with evading arrest on May 20, but the charge was later dropped.

Ponder claimed she was wrongfully arrested because of her race, but an investigation by the City of Commerce concluded there was "no evidence that the arrest was racially motivated," a news release states.

In a statement ready by the mayor, Crews, who wasn't present, acknowledged he was wrong. He said he resigned over the stress and burden of the job.

However, he'll be starting a new one as Commerce city manager.

"This is an exciting time to be in Commerce," Crews said in the statement, according to the station. "I am excited to continue to be able to contribute to the city in this new role."
Well, that's a surprise ending to a story about a so called racist cop. He lands on his feet with a better job.
SHE WAS MISS BLACK TEXAS 2016.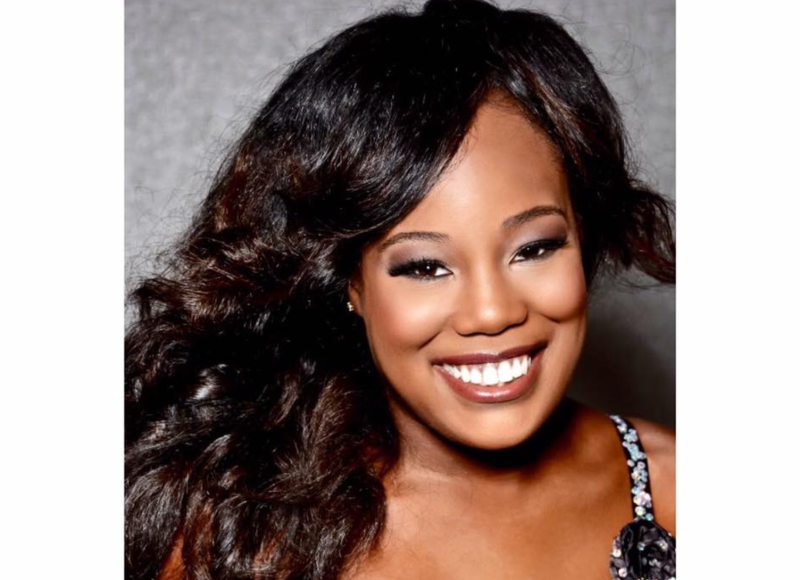 The black site The Root offers more details on the arrest.
Commerce's Mayor Wyman Williams read Crews' resignation letter during the city council Monday evening. In the letter, Crews insists that he didn't see race or gender when, in his plainclothes, he detained and put his hands on Ponder.

If Crews is to be believed, he just saw a faceless, raceless, genderless mass of skin and bones who did not show him the proper deference that he felt his badge afforded him.

Ponder's lack of deference—namely, knowing her rights—caused Crews to become "emotional" because it was the culmination of a rough few years, his resignation letter read.
The Root included a video of the arrest in the case of the sassy beauty queen.
The Root also reported that Ponder spent the night in jail before being released.