THE WEST NEEDS MORE WHITE BABIES, NOT MORE MUD MIGRANTS.

The United Nations has published a long report endorsing the idea that the West must be colonized by nonwhite immigrants in order to be saved.
The focus is on the low birthrates in (formerly) white countries. The assumption made is that a declining population is necessarily a problem for a country. I believe that assumption is a false justification for the power elites to use to justify massive third world immigration into the West.
We already see the problems with third world immigrants in Europe and the U.S.–parasitism, terrorism, environmental degradation, and a general sense of unease among the white populations.
The UN's globalists don't care about us. They will use economics to try to justify policies that destroy us, with the final outcome a one world government controlled by the (((oligarchs))) and managed by technocrats with no loyalty to nation or blood.
Replacement Migration:
Is It a Solution to Declining and Ageing Populations?

United Nations projections indicate that over the next 50 years, the populations of virtually all countries of Europe as well as Japan will face population decline and population ageing. The new challenges of declining and ageing populations will require comprehensive reassessments of many established policies and programmes, including those relating to international migration.

Focusing on these two striking and critical population trends, the report considers replacement migration for eight low-fertility countries (France, Germany, Italy, Japan, Republic of Korea, Russian Federation, United Kingdom and United States) and two regions (Europe and the European Union). Replacement migration refers to the international migration that a country would need to offset population decline and population ageing resulting from low fertility and mortality rates.
If you click on the link, you can read the report if you have a day or two to spare and your device can read pdf files. It's chock full of globalist rhetoric that I would characterize as fear mongering.
Obviously, if the technocrats really cared about white countries, the dialog would be about outlawing abortion and policies to increase the white birth rate, not about mass migrations from Africa, India, etc,, into the West.
The BS: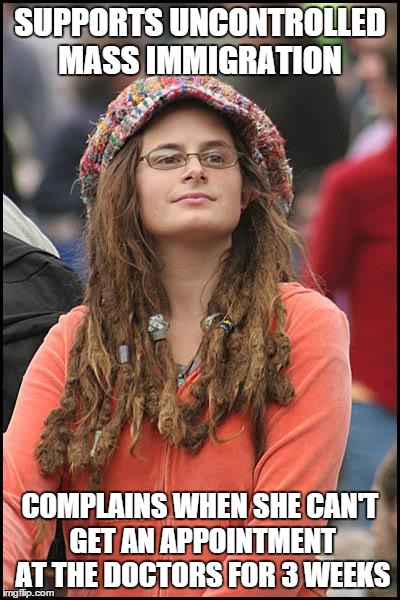 The answer to the BS: