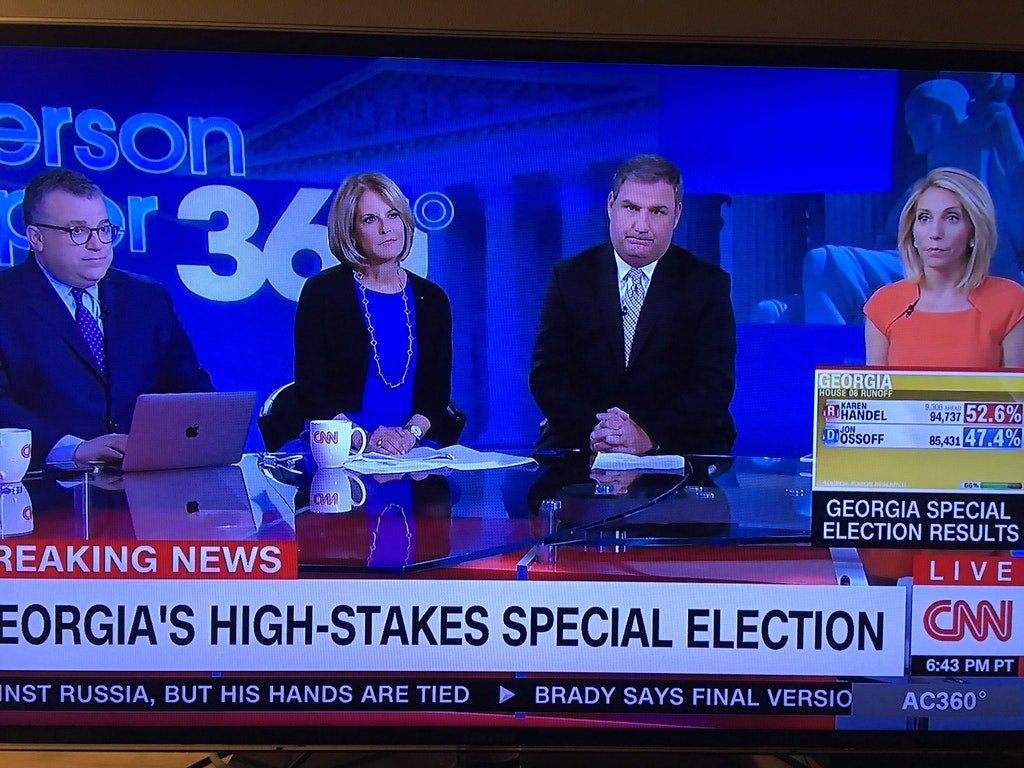 As these words are being written, NBC News has joined with CNN in calling the Georgia special Congressional election for Republican Karen Handel.
Republican Karen Handel wins special election in Georgia: CNN

Reepublican Karen Handel has won the hotly contested special election for Georgia's 6th congressional district, defeating Democrat John Ossoff in the most expensive congressional campaign in American history.

CNN called the election for the Republican to replace Rep. Tom Price (R) who stepped down to take a cabinet position in the Trump administration.

Over $50 million was spent on special election to replace former Congressman Tom Price, who vacated the seat after being confirmed as Secretary of Health and Human Services.
A liberal Jew versus a conservative white woman ought to be a simple choice for Georgia white people. Blacks are numerous in that state, however, and they will be shown to have voted heavily for the Jewish Democrat.
Twitter reaction:
Ossoff allegedly did not live in the district where he was a candidate: