NOSTALGIC LOOK AT THE LINCOLN MEMORIAL REFLECTING POOL.

The disease that quickly killed off Abe Lincoln's ducks is only mildly annoying to humans. Not explained in anything I've seen is why this disease would be present in the Lincoln Memorial reflecting pool to begin with. Was someone not doing his job? Were people using the pool as a toilet at night?
Ducks are a charming addition to any body of water. We hope to be able to say welcome back to a new family of ducks soon.
The National Park Service will drain the Lincoln Memorial Reflecting Pool this weekend after approximately 80 ducklings were found dead, including 53 in one day.

The culprit is a parasite that grows in snails that live in the pool, said park service spokesman Mike Litterst.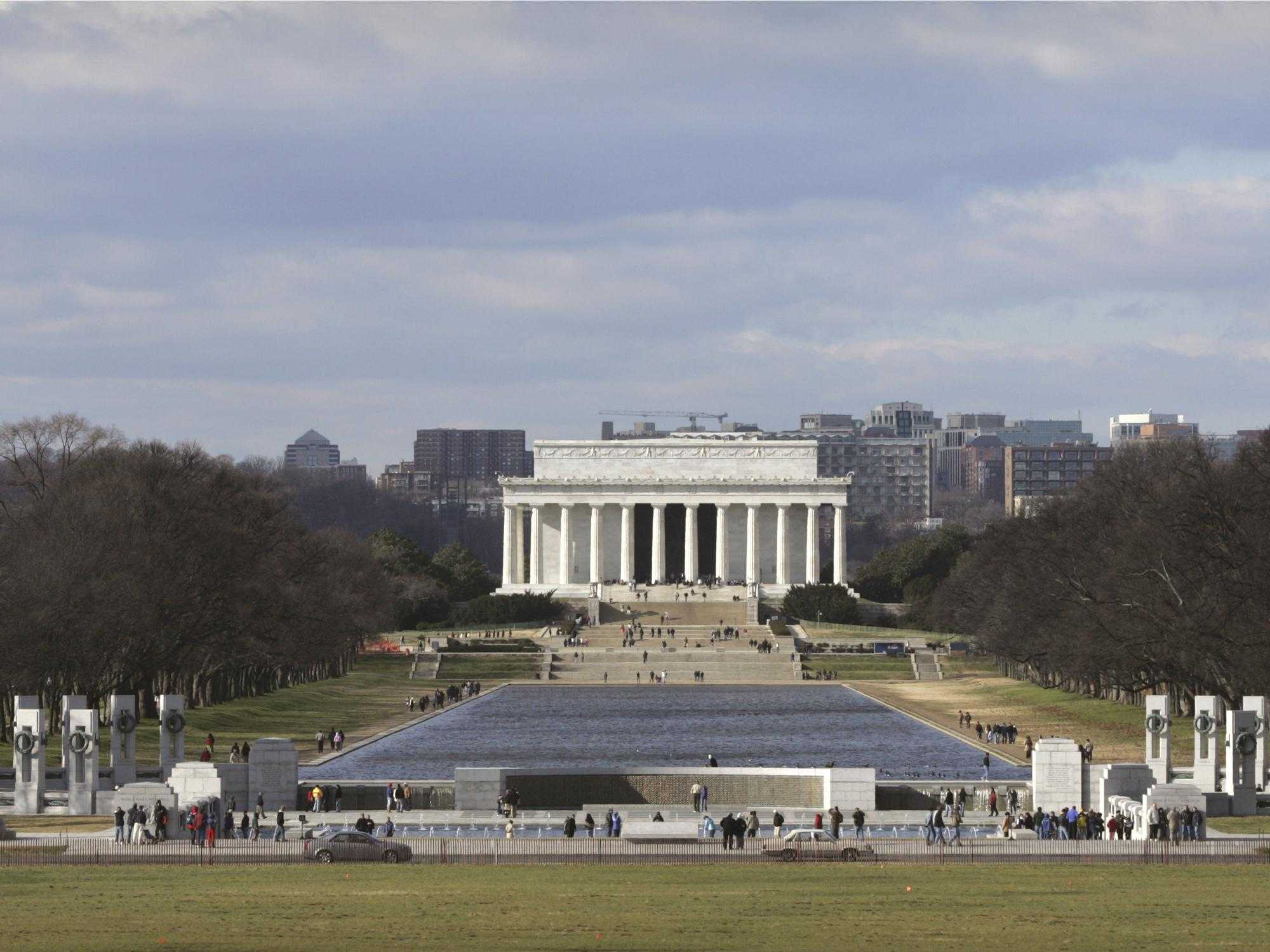 The federal agency says chemical treatments alone aren't sufficient to fully reduce the parasite and snail population. So the pool must be drained and cleaned.

The cleanup begins Sunday. It will take about two days to fully drain the water. On Tuesday, crews will begin cleaning the interior.

Humans who come in contact with the parasite could develop cercarial dermatitis, better known as "swimmer's itch." It's not contagious and rarely requires medical treatment, but it's uncomfortable.

Crews will refill the pool next Friday and things should be back to normal the following week.